About
9th February 2024
7:15 pm - 10:30 pm
LIVE at THE PAV Returns! Presented by ROCKCENTRAL Comedy Club Rock with laughter with the music comic genius of Duncan Oakley, Graeme Rayner and Anthony Williams!
Headlining is Comedian, Songwriter, Musician, Actor, One man band… Duncan Oakley! With musical skills that would easily fit into many rock bands Duncan Oakley performs an infectious mix of musical comedy and stand up with one of his trusty guitars – Maurice (Fender Strat), No.7 (acoustic) or his Les Paul (the Lezza) by his side. He has been a musician since the age of six, has performed on the UK comedy circuit since 1999, appeared at the Edinburgh Fringe Festival, on BBC Radio 4 and at many summer festivals as well as starring in Beat24's feature film Frontman and short film Read Between the Signs.
Duncan was voted English Comedian of the Year in 2015 and Midlands Comedian of the Year 2016. 'Unlike some musical comics who rely on a guitar to get them through, Oakley deftly mixes tunes with stand-up' – CITY LIFE Opening - Graeme Rayner British Comedian of the Year 2023 semi-finalist, Graeme Rayner's new show "Big Daddy" is about being a 21st century dad. It features al the stuff the self help books won't tell you, like why you should say goodbye to what mediocre sex life you had before becoming a dad, how to educate your kids for adult life and how to be educated by your kids about the modern world, which is changing faster than ever before. 'Graeme's talent as a raconteur instils the audience with confidence.
The laughs come thick and fast' - Lancashire Post Your host for the evening is the funny and friendly Anthony Williams. After 20 years of public speaking around the world, Derbyshire born Anthony moved into the comedy circuit in 2019, quickly establishing himself as a witty and talented compere. His tales of life as a middle aged singleton, the trials of being a parent to teenagers and his views on the weird world we live in will engage any audience.
Tickets are strictly limited so book now while you have the chance!
Doors open at 7:30pm so arrive early to enjoy a great seat and a drink from the bar! The show starts at 8:15pm.
A fantastic night of comedy at the historic Grand Pavilion in Matlock Bath – all for the tiny price of £10 per ticket!
Submit an event
Do you organise an event in the Peak District and Derbyshire? If so, please submit the details of your event here for the chance to see it published on our What's On page free of charge.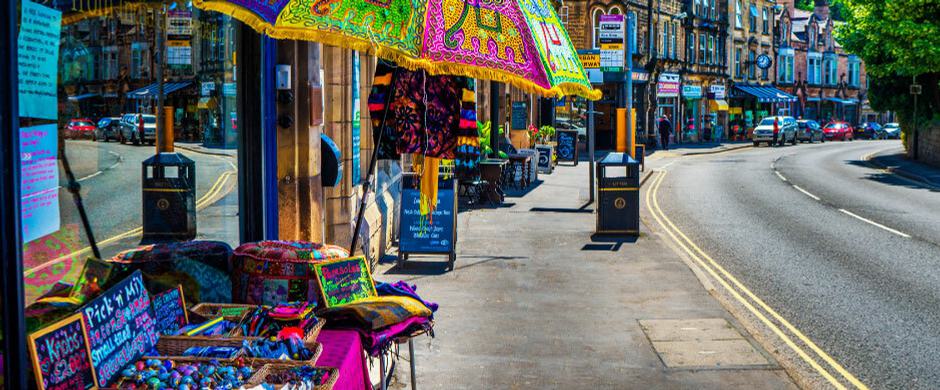 Sign up to our newsletter
Receive the latest news, special offers, ideas and inspiration straight to your inbox by signing up to the Visit Peak District & Derbyshire e-newsletter.