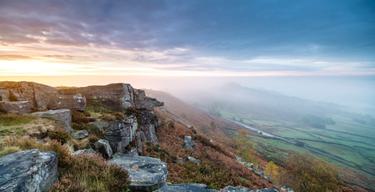 About Our Industry
The Peak District & Derbyshire's popularity as a destination owes a lot to the incredible array of businesses that keep our visitors excited, engaged and eager to return.
Making the most of all the economic benefits the Peak District and Derbyshire's tourism industry has to offer is at the heart of everything we do – and we work closely with individual businesses, public agencies, local authorities and other tourism stakeholders to help achieve this.
Here you'll find information on different parts of what we do. This includes our status as a Local Visitor Economy Partnership (LVEP), the Peak District & Derbyshire Hospitality Charter and UK SPF Funding.

Sign up to our newsletter
Stay updated with the latest visitor economy news, events and networking opportunities by signing up to rhe Visit Peak District & Derbyshire industry e-newsletter.