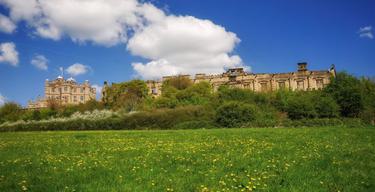 Business Support Enrolment Form
Complete our business support enrolment form to access a wide range of business support; from workshops and webinars to attendance of the Annual Tourism Conference and Member's networking events and more.
You are required to complete a business support enrolment form to access any activity provided by us, but don't worry, you will only need to do it once a year and once per business. All information collected will be held in line with our data protection policy.
Please click below to access the SME enrolment form
https://forms.office.com/e/epfhzc9M2X
Some tips to help complete the form
Local Authority that you pay your business rates to - if you do not have physical premises please choose the local authority in which you operate your business, or where your business is registered
Companies House registration - if you have registered your business with Companies House you will have been allocated a registration number, you can find it by searching here
Unique Tax Reference number (UTR) - if your business is not registered you will have been assigned a unique tax reference number when you started trading, you can find it on previous tax returns or other documents from HMRC.

SIC code and nature of business - you may already know your SIC code, but if not there is a list below of the SIC codes which may apply to you business, if there doesn't appear to be a relevant one you can find a list by searching here

De Minimis State Aid - state aid applies to any grants (excluding the Covid-19 grants), funded workshops, one to one consultancy advice etc that your business has received over the previous three years. If you haven't received any such support just report £0

SIC codes
91030 Operation of historical sites and buildings and similar visitor attractions
91040 Botanical and zoological gardens and nature reserves activities
93210 Activities of amusement parks and theme parks
93290 Other amusement and recreation activities n.e.c.
55100 Hotels and similar accommodation
55201 Holiday centres and villages
55202 Youth hostels
55209 Other holiday and other collective accommodation
55300 Recreational vehicle parks, trailer parks and camping grounds
55900 Other accommodation
56101 Licenced restaurants
56702 Unlicensed restaurants and cafes
56103 Take-away food shops and mobile food stands
56210 Event catering activities
56290 Other food services
56301 Licenced clubs
56302 Public houses and bars
Sign up to our newsletter
Stay updated with the latest visitor economy news, events and networking opportunities by signing up to rhe Visit Peak District & Derbyshire industry e-newsletter.