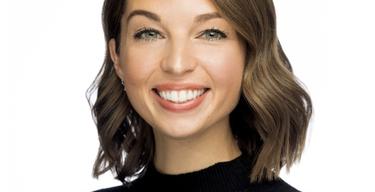 Amy Noton
Amy is our PR & Digital Content Manager and has excellent knowledge of the destination.
Amy Noton, PR & Digital Content Manager
Email: amy.noton@visitpeakdistrict.com
LinkedIn: Connect with Amy
Born and raised in Derbyshire, I'm hugely proud of our destination and have always had a passion for highlighting the unique, exciting and surprising things to see and do here. I joined the team in 2018 and previously worked at a local magazine; I whole-heartedly believe that no matter how well you know the area, there is always something new to be discovered!

As PR and Digital Content Manager, it's my job to shine a spotlight on why the Peak District and Derbyshire is truly the best holiday destination in the UK. Whether it's arranging FAM trips for national or international journalists, managing our social media accounts, creating blogs or itineraries for our website, compiling our monthly e-newsletters or dealing with media enquiries – I love encouraging people to discover or rediscover the Peak District and Derbyshire through unique, engaging content. I'm also a huge fan of TikTok, so I'm always on the lookout for locations to feature in our videos!

Sign up to our newsletter
Stay updated with the latest visitor economy news, events and networking opportunities by signing up to rhe Visit Peak District & Derbyshire industry e-newsletter.