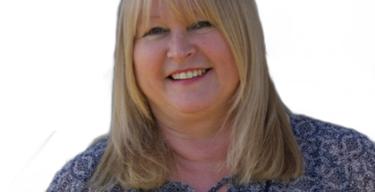 Caroline Cordasco
Our Industry Support Executive, Caroline has worked at Visit Peak District & Derbyshire for over 10 years.
Caroline Cordasco, Industry Support Executive
Email: caroline.cordasco@visitpeakdistrict.com
LinkedIn: Connect with Caroline

I started my academic tourism journey at college and then completed a BA Hons degree in Tourism and Leisure Management at Sheffield Hallam University in 2000.
I then enjoyed 4 years working at Matlock, Matlock Bath, Ashbourne and Bakewell Tourist Information Centres before becoming the Data Steward for the area at Derbyshire Dales District Council for 3 years before joining Marketing Peak District and Derbyshire 12 years ago.
I was born in Salford and moved to Derbyshire when I was 16 years old and have lived in and around the area ever since. Throughout the years I have visited most in not all of the attractions this wonderful area has to offer and enjoyed many a camping break with my family as well as the many walking trails.
One of my favourite places has to be Kinder Scout-it really is another world up there and the views are sublime. I love Hayfield village at the foot of Kinder where my father lived. Castleton is also a special place for me along with its Caves, Winnats Pass, Mam Tor, Peveril Castle and of course my favourite Derbyshire product - Blue John Stone-better than any diamonds!
I have spent many weekends with my family seeking out stone circles and Derbyshire is blessed with some of the best-Arbor Low and the magical Nine Ladies for example. I love the mystery of the Peak District and Derbyshire and the intriguing legends, myths and tales it has to offer! I now live in Belper which is a fantastic place to live and perfect for visiting all of Peak District & Derbyshire.
As your Industry Support, I help any new businesses and give advice and support to existing ones as well as data steward duties, inputting events and membership renewals and really enjoy generally promoting the Peak District and Derbyshire. I love my work and feel lucky to work for such a beautiful and diverse area complete with wonderfully friendly people.
Sign up to our newsletter
Stay updated with the latest visitor economy news, events and networking opportunities by signing up to rhe Visit Peak District & Derbyshire industry e-newsletter.