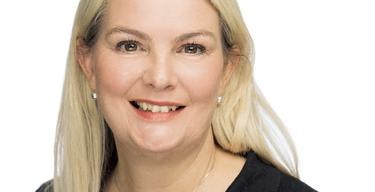 Lindsay Rae
Lindsay is our Deputy Director and Head of Industry Engagement, and joined the team in 2007
Lindsay Rae, Deputy Director & Head of Industry Engagement
Email: lindsay.rae@visitpeakdistrict.com
LinkedIn: Connect with Lindsay
I joined Visit Peak District & Derbyshire in April 2007 to deliver a two year externally funded project to encourage businesses to take online bookings and market themselves digitally. Through this project I was lucky enough to get to know many business owners personally and visit many properties.
Over the years my role has changed but the common theme has always been my relationship with the industry. I currently head up the Industry Engagement Team and have responsibility for membership, our Patrons, events and training, communications and delivery of externally funded projects.
As Deputy Director I sit on VisitEngland's English Tourism Week and Tourism Awards for Excellence Steering Groups and the Environmental Quality Mark Awards Panel.
Born and bought up in Buxton I have to confess to having spent much of my youth trying to escape and whilst I did I always felt the pull of home! Thankfully age, wisdom and a family made me realise just how blessed I am to live is such an amazing part of the world. Being a high heels kind of girl I might not be able to tell you where the best walks are but I can be relied upon to know where serves the best tea and cake or has the best shops!
Chatsworth has always held a special place in my heart; being on our door step I have many happy childhood memories of picnics in the garden and paddling in the cascade fountain, memories that I replicate with my own daughter. I always feel that Chatsworth is a magical place that makes my spirits lift as I round the bend in the road and take first site of the house.
Sudbury Museum of Childhood is another great favourite; fantastic homemade cakes in their café! We used to visit a lot when my daughter was younger, I can still remember the horror on her face when trying out their chimney being told that children used to do this for a living!
Sign up to our newsletter
Stay updated with the latest visitor economy news, events and networking opportunities by signing up to rhe Visit Peak District & Derbyshire industry e-newsletter.