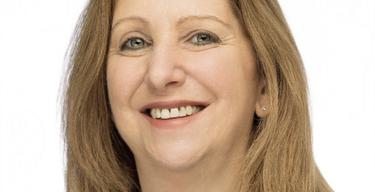 Lisa Woolhouse
Lisa is our Membership & Sales Manager. With over 20 years working with tourism and hospitality businesses Lisa is our newest recruit, joining us in 2021.
Lisa Woolhouse, Membership & Sales Manager
Email: lisa.woolhouse@visitpeakdistrict.com
LinkedIn: Connect with Lisa
I have worked in the tourism and hospitality business for over 20 years, and just love the business. It is a very small world, and you do find that everyone knows everyone or has a story to tell!
Having grown up in Middlesbrough, I moved to Sheffield in the early 1990s and now consider this my home. With Derbyshire on my doorstep, it really is a unique place. From my home in Sheffield, I can walk out into the valleys without having to get in a car, and can be at Longshaw Estate in no time at all. One of my favourite places is Higger Tor on Burbage Edge – have spent many a happy afternoon with my son there who loves climbing the rocks. The views are just stunning and on a sunny day you can see for miles and miles.
I love walking and meeting up with friends in the Peak District. Another favourite is Hartington, where a group of us stay over, there is nothing better than a long walk, a few drinks afterwards in a local pub with some good food, and a trip to Hartington wouldn't be complete without a visit to the local cheese shop, where the Hartington Stilton is one of my must have purchases.
You can't beat Hathersage either for a swim in the amazing outdoor pool – since its revamp, it is just stunning swimming along with the views around you, you have to pinch yourself to remind you that you are not on the Italian Riviera and you are actually in Derbyshire! So many lovely places to eat in Hathersage now, it really is becoming a haven for good quality food, as well as the ice cream at the local farm just on the outskirts.
My role at Visit Peak District & Derbyshire is to increase the membership and to extol the virtues of this amazing region that we are so lucky to be part of.


Sign up to our newsletter
Stay updated with the latest visitor economy news, events and networking opportunities by signing up to rhe Visit Peak District & Derbyshire industry e-newsletter.