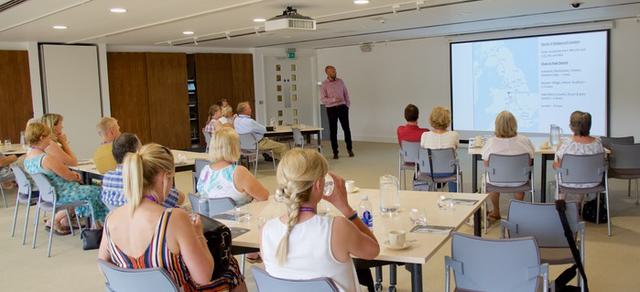 Workshops, webinars and on-line events
View our year-round programme of business support workshop, webinars and online events.
Visit Peak District & Derbyshire offers a range of business support workshops and webinars, tailored to the visitor economy to boost your skills and grow your business.
Whether you want to improve your accessibility and sustainability credentials or develop your digital skills we offer a wide range of support to help you business grow, thrive and access new markets. New events are always being added, so please keep checking the listings below for upcoming dates.
We welcome feedback from our members regarding the support that you need, please contact us if there are specific areas of support that you'd like us to consider offering.
All Workshops, Webinars & Online Events
Events
Join East Midlands Chamber to learn about Chesterfield Accelerator, an exciting new fully funded business support project to help local businesses at…
---
7th December 2023
8:30 am - 10:00 am
Sign up to our newsletter
Stay updated with the latest visitor economy news, events and networking opportunities by signing up to rhe Visit Peak District & Derbyshire industry e-newsletter.