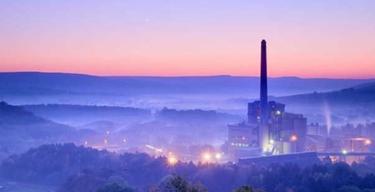 Breedon
Hope Cement Works, part of the Breedon Group, contributes £61 million annually to the local economy.
Hope Cement Works, part of the Breedon Group, has the capacity to make around 1.5 million tonnes of cement each year.
Our cement is vital for UK construction - from homes and hospitals to railways and regeneration. Over 200 people work at Hope in a variety of roles. Our cement is made with local limestone and shale blended with imported shale substitutes. Over a third of the fuel used in Hope's kilns comes from wastes that may otherwise go to landfill. Two thirds of our cement is transported via the rail network, reducing lorry movements.
Hope has won awards for quarry restoration, creating places for leisure and havens for wildlife. We have a long history of quality products, environmental performance and community relations.
Find out more
Become a Strategic Partner
Our network of influential organisations, businesses and individuals with a shared commitment to promoting tourism in the Peak District and Derbyshire.
Sign up to our newsletter
Stay updated with the latest visitor economy news, events and networking opportunities by signing up to rhe Visit Peak District & Derbyshire industry e-newsletter.