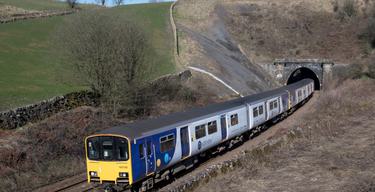 Northern
Northern are the largest rail company in the North of England.
Northern are the largest rail company in the North of England, connecting our people for work, leisure, and education. Their network of 38 routes and over 540 stations spans the whole of the North, coast to coast across both sides of the Penines, down to the Midlands and up to the Borders of Scotland.
Over the past two years, Northern have undertaken the largest modernisation programme in a generation. In addition to a £2.5m investment programme to improve local station facilities, They've invested £500 million in upgrading their fleet, including 101 brand new state-of-the-art trains.
Northern have ambitious plans to transform train travel in the North with a renewed focus on the customer.
Getting here by train

At Northern we have plenty of train ticket types that enable you to save money. Our Advanced tickets are up to 65% off and our Duo tickets allow you to save 25% when travelling together. Discover great ways to save before you book.
Find out more
Become a Strategic Partner
Our network of influential organisations, businesses and individuals with a shared commitment to promoting tourism in the Peak District and Derbyshire.
Sign up to our newsletter
Stay updated with the latest visitor economy news, events and networking opportunities by signing up to rhe Visit Peak District & Derbyshire industry e-newsletter.