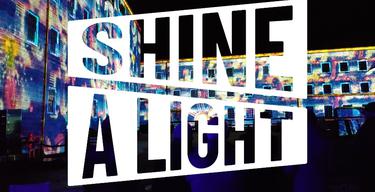 Derbyshire duo behind the magic of Shine A Light
Shine A Light is wowing audiences at four local landmarks this season with magical displays of light and sound learn how from Illuminos, the internationally-renowned duo behind the awe-inspiring animations.
We caught up with Rob to find out a bit more.
Where in Derbyshire are you from? We were both born in Buxton, before moving over to Matlock. Matt still lives in Derbyshire and I live just outside Manchester, but was in Derbyshire up to University age. We both went to South Darley Primary School, along with our two sisters, before going to Highfields School in Matlock, and I also did art foundation at Chesterfield College.
What's your best childhood memory of Derbyshire? Just the green spaces - our house backed directly on to fields and hills, so those memories of endlessly long summer holidays outside really stay with me. Our primary school was very small so had a real village feel, and I think that sense of really belonging to a place never really leaves you.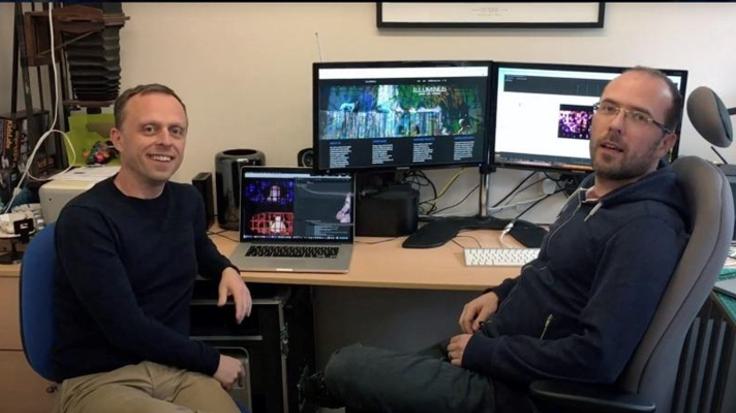 How was Illuminos born? I did fine art and installation at university in Leeds after an amazing art foundation year at Chesterfield, and Matt studied music and lighting design. I'd always ring Matt to pick his brains on the technical side of whatever madcap art piece I was working on, and we worked on a few projects together. Then about 12 years ago an opportunity came up to illuminate a building for an opening, and we ended up projecting video onto it (run from DVD players!) From there we got into the potential that projection mapping had to tell stories and engage audiences, and it's really grown from there.

What's been your biggest project to date? There have been so many amazing projects, it's hard to choose. The European Capital of Culture closing ceremony in Paphos was pretty big, an epic live piece with the BBC philharmonic in the Empress Ballroom in Blackpool, or a piece with Walk the Plank and Mind the Gap called Zara where we projected on a 30ft puppet of a baby! We created a dance collaboration artwork for the Netball World Cup opening in Liverpool, with 30 live performers on two netball courts. But we've done tiny beautiful things too, like a piece onto the spectacles of Patrick Bronte, or animating a teapot in a teashop in Chester. Every piece is unique and that's the joy of it.
What's so special about Shine A Light? And why is it special to you? Having these stories to tell about places in Derbyshire that are so familiar to us is really special. It's this brilliant mix of creating something in a space we've grown up around, yet discovering all these narratives and characters that we didn't know about, guided by the people who know and love the spaces. The variety is also fantastic - Cromford Mills is really vast and epic, Elvaston has this romantic theatrical past, Hardwick is so grand and almost magical, and Barrow Hill is all power and industry, plus here we're projecting onto a locomotive and the last working turntable in Europe whilst they physically turn around in front of the audience, so technically it's fun! The mix of spaces and variety is what is so exciting, and moving forward what we hope to push even further.
If you could choose to work on any landmark in the world which would it be? That's really tricky, there are so many - Sydney Opera House regularly have projection artworks so that would be a real honour. There's a place in Croatia I have my eye on linked to a scientist who studies whale and dolphin behaviour! Closer to home, we'd love to tackle Buxton Crescent, right back to our roots, and it is an almost perfect location. So watch this space…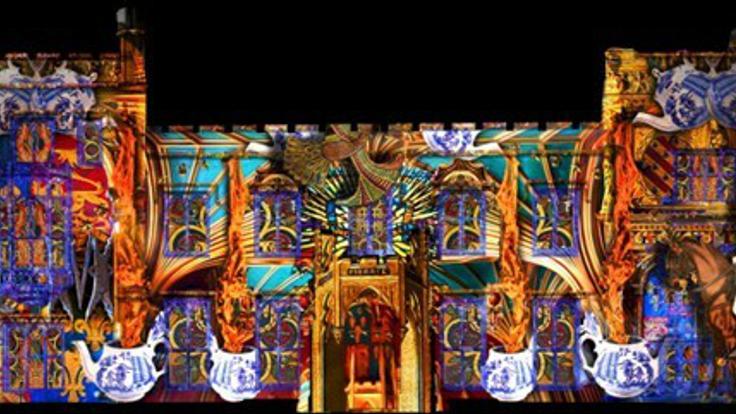 Sign up to our newsletter
Receive the latest news, special offers, ideas and inspiration straight to your inbox by signing up to the Visit Peak District & Derbyshire e-newsletter.