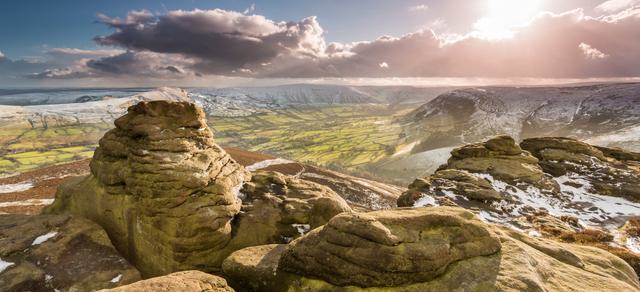 Beauty Spots & Landmarks
From dramatic edges and rugged moorland to tranquil rivers and rolling dales, there's a beauty spot around every corner.
The Peak District and Derbyshire is full of breathtaking and beautiful wonders with some of the most popular Peak District mountains and beauty spots including Mam Tor, Dovedale, Parkhouse and Chrome Hill, Stanage Edge, Derwent Edge, Curbar Edge, Bamford Edge, Monsal Head and Kinder Scout.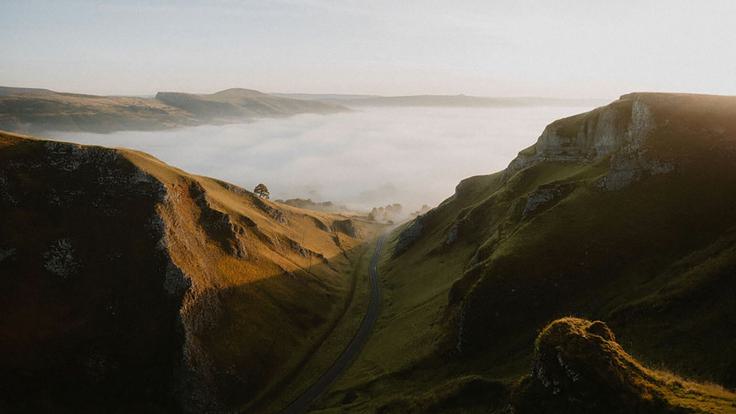 Parkhouse and Chrome Hill are two of the most photographed spots in the Peak District and it's easy to see why. The interesting geology behind these hills, which were formerly coral reefs, has left a unique landscape. When you first catch sight of the impressive ridge along the Hills, you'll understand why it's known locally as the 'Dragon's Back'.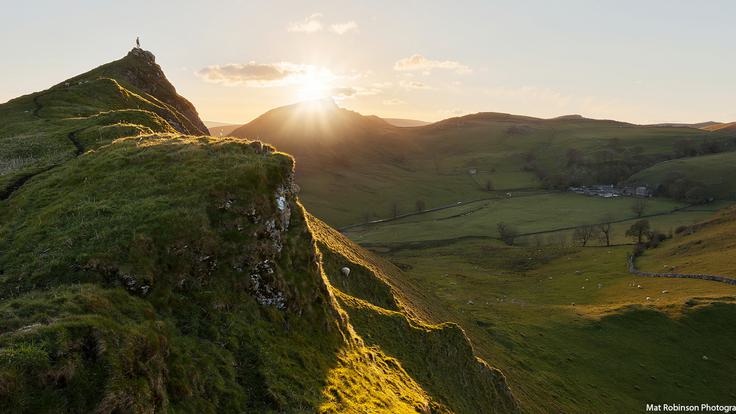 Mam Tor, meaning 'Mother Hill', is a 517-metre high hill near Castleton. A stunning spot all year round, it's known locally as the 'Shivering Mountain' and is part of one of the most-loved ridge walks in the area. Sitting between the Dark Peak and the White Peak, Mam Tor overlooks one of the most famous roads in the country - the picturesque, winding Winnats Pass; a favourite amongst photographers.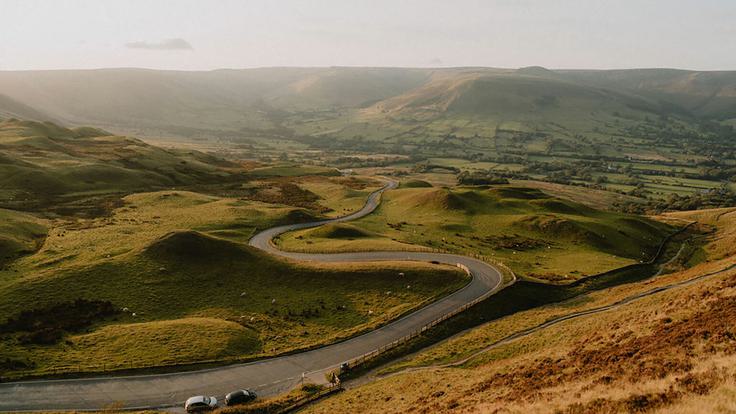 As the highest point in the Peak District, Kinder Scout boasts unforgettable views, unique moorland and even a waterfall. It also offers some of the most challenging but rewarding walks in the Peak District, where you'll encounter gentle streams, dark gritstone rock formations, steep rocks to scramble up, unique peat and the glorious Kinder Downfall. It's also one of the most significant areas in the National Park as the site of the 1932 Mass Trespass, when ramblers from nearby cities peacefully protested on what was then private land, contributing to the change in legislation allowing people to freely walk on access land.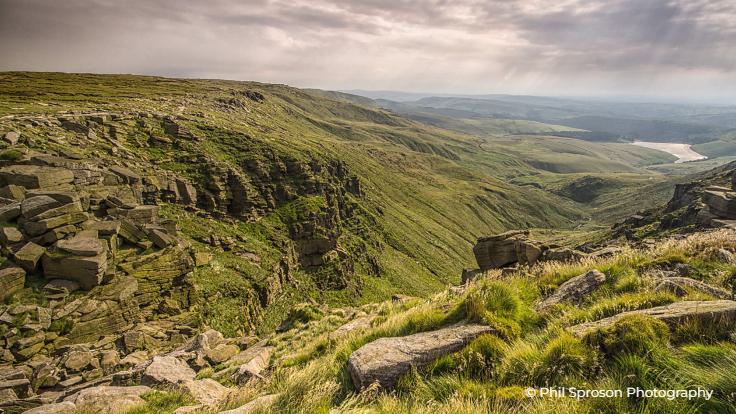 At the southern end of the Peak District National Park, Dovedale is a magnet for visitors who flock here to admire the limestone ravines, riverside walks and famous stepping stones across the River Dove. For views like no other, scramble to the top of Thorpe Cloud and soak up the scenery. Dovedale is easily accessible, there is a nearby car park and toilets, and the paths are relatively flat and easy-going.

Stay Peak District Proud: Make sure your visit to the Peak District and Derbyshire is one to be #PeakDistrictProud of. To help ensure your visit is as safe and enjoyable as possible, please take care to treat the landscape and surroundings with respect. Take your litter home, park responsibly in designated areas, always keep dogs on leads and remember to stick to rights of way.
Find accessible & sustainable businesses
Let us know what services you require so we can show you only the results that meet your needs.
All Beauty Spots & Landmarks Businesses
Sign up to our newsletter
Receive the latest news, special offers, ideas and inspiration straight to your inbox by signing up to the Visit Peak District & Derbyshire e-newsletter.