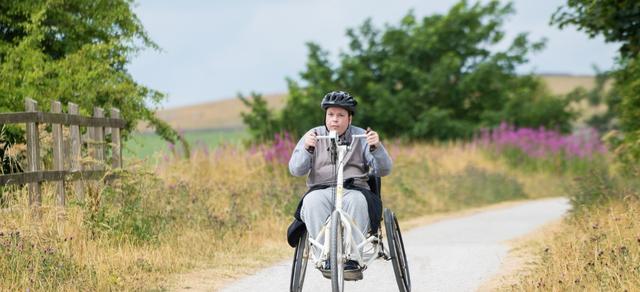 Accessible Friendly
Accessible things to do and places to stay in the Peak District and Derbyshire.
Limestone valleys, breathtaking views, stunning countryside and quaint towns and villages… the Peak District and Derbyshire is one of the UK's most popular holiday destinations. It's also one of the most accessible, and you'll find a great variety of places to stay and visit for people with additional access needs.
Here are some great accessible accommodation providers in the Peak District and Derbyshire, plus amazing wheelchair-friendly attractions, pushchair-friendly walks and scenic viewpoints, all given our seal of approval for accessibility.
Featured Accessible Businesses
Featured
Business
The farmyard at Chatsworth has been a favourite day out for children of all ages since 1973.
---
Featured
Business
Sandybrook Lodges provide luxury self catering lodges (some with hot tubs) on our 5 star holiday park. With just 53 lodges Sandybrook is a small…
Open today: 8:30am - 8:00pm
---
Featured
Business
Boasting a collection of 130+ modern British classics, Great British Car Journey tells the story of the rise and fall of the British motoring…
Open today: 10:00am - 5:00pm
---
Find accessible & sustainable businesses
Let us know what services you require so we can show you only the results that meet your needs.
Accessible Offers
Special Offer
Bed & Breakfast Rooms from £89
---
Special Offer
Stay 2/3 nights at the weekend & get your cheapest night 1/2 price!
---
Accessible Itineraries
How to spend an accessible day out in Castleton.
---
Sign up to our newsletter
Receive the latest news, special offers, ideas and inspiration straight to your inbox by signing up to the Visit Peak District & Derbyshire e-newsletter.