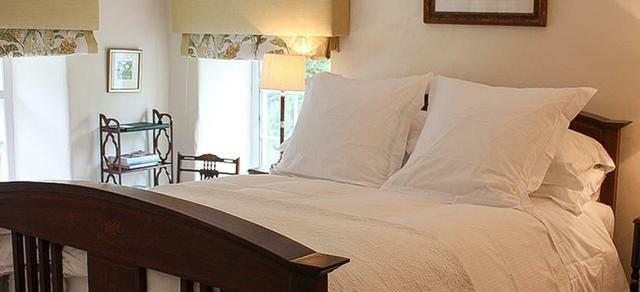 Bed & Breakfast and Guest Houses
If your ideal short break or holiday is about starting the day with a home-cooked breakfast before a day of exploring, then look no further!
Browse accommodation
Search by keywords or filter to get recommendations.
NOTE: If you are searching for accommodation for a group of 8 or more guests, please visit our Group Accommodation page.
Bed and breakfasts in the Peak District and Derbyshire give you that home away from home feeling, a real taste of the familiar with warm comfortable rooms, home-cooked food and that personal touch and service from your friendly hosts.

Staying in a B&B in the Peak District and Derbyshire is a great way to see the area too. Many B&Bs and Guest Houses are located in rural areas, making them a great base for exploring the countryside and everything that it has to offer from walking, cycling or just admiring the views. They're also a brilliant way to experience some of our very best villages and market towns, as many are just a short walk from the local pub!
Find accessible & sustainable businesses
Let us know what services you require so we can show you only the results that meet your needs.
All Bed & Breakfast and Guest Houses Businesses
Sign up to our newsletter
Receive the latest news, special offers, ideas and inspiration straight to your inbox by signing up to the Visit Peak District & Derbyshire e-newsletter.