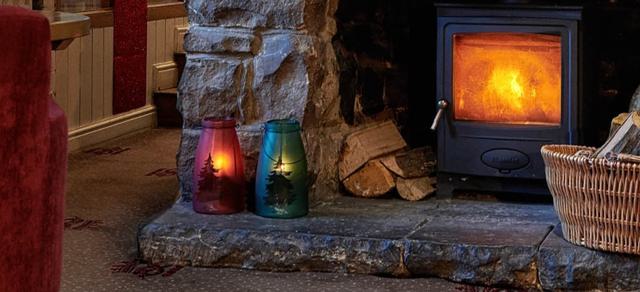 Pubs & Inns
Discover some of the best pubs, inns and bars in the Peak District and Derbyshire.
From enjoying a glass of wine in one of Derby's stylish bars to drinking a pint of locally-brewed ale in a traditional country pub, there are so many great pubs and inns in the Peak District and Derbyshire.

Once crowned 'the real ale capital of the UK', Derby is described as the 'best place to sample real ale in the world' by Lonely Planet. Our local pubs all share a love of local ingredients and good old-fashioned service – and there are plenty of dog-friendly pubs in Derbyshire and the Peak District too.

If you're looking for somewhere to grab a bite to eat whilst you're here, there are plenty of traditional pubs serving delicious home-cooked food made using fresh, high-quality produce. You'll usually find a specials board showcasing the best seasonal dishes and more often than not, you'll find a roaring log fire to sit by!

Look out for unique beers brewed by Derbyshire breweries such as Thornbridge and Peak Ales – and sample wine from Renishaw Hall Vineyard and Amber Valley Wines.

Wherever you go in Derbyshire and the Peak District, you're sure to receive a warm welcome, fabulous food and a glass of something delicious!
Featured Pubs & Inns Businesses
Featured
Business
A Derbyshire Hotel ideally located for walking, bird watching and cycling in the heart of the Peak District, Derbyshire
---
Find accessible & sustainable businesses
Let us know what services you require so we can show you only the results that meet your needs.
All Pubs & Inns Businesses
Sign up to our newsletter
Receive the latest news, special offers, ideas and inspiration straight to your inbox by signing up to the Visit Peak District & Derbyshire e-newsletter.