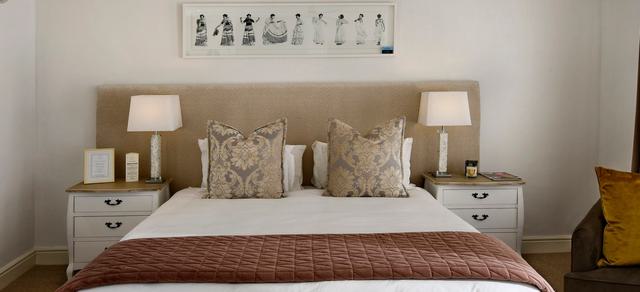 Hotels
From country house hotels to stylish spa hotels, you'll find it all in the Peak District and Derbyshire.
Browse accommodation
Search by keywords or filter to get recommendations.
NOTE: If you are searching for accommodation for a group of 8 or more guests, please visit our Group Accommodation page.
Nestled in the beautiful English countryside, there are numerous luxury hotels and spa hotels in the Peak District and Derbyshire, from unique hotels in listed buildings to country house hotels nestled in spectacular woodland surroundings.
Whether you're looking for cosy Peak District hotels with stunning views and amazing walks from the doorstep, Chesterfield hotels with great transport links, or a stylish hotel in Derby city centre, we have hotels to suit all styles and budgets.
Use the search box below to find some of the best hotels in the Peak District and Derbyshire.
Featured Hotels Businesses
Featured
Business
A new Leisure Hotel brand for the 21st century - welcoming walkers, dog owners, cyclists and adventurers to the Peak District
---
Featured
Business
A stay at the Buxton Crescent is the perfect opportunity to sleep in a magnificent heritage building, with all the service and amenities of a 5-star…
---
Featured
Business
A historic boutique hotel and restaurant with modern adaptions nestled in the idyllic peak district, proudly stands as the recipient of multiple…
---
Find accessible & sustainable businesses
Let us know what services you require so we can show you only the results that meet your needs.
Sign up to our newsletter
Receive the latest news, special offers, ideas and inspiration straight to your inbox by signing up to the Visit Peak District & Derbyshire e-newsletter.