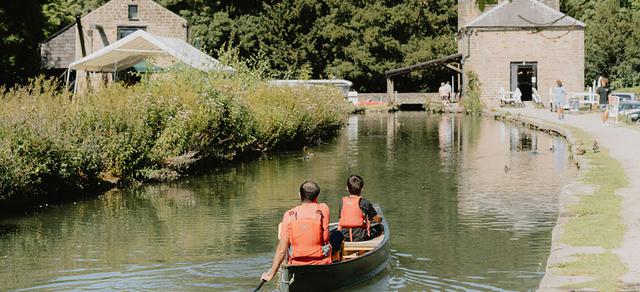 The Gentle Outdoors
Discover the area at your own pace and enjoy the gentle outdoors in the Peak District and Derbyshire.
Britain's original National Park, the Peak District, is a haven for outdoor enthusiasts, but you don't need to be an adrenaline junkie to enjoy all the area has to offer. The Peak District and Derbyshire is home to some of the world's most beautiful traffic-free cycle trails, accessible footpaths and easy-going activities to suit all ages and abilities. Whatever you're looking for, you're sure to find it here!
Featured The Gentle Outdoors Businesses
Featured
Business
Enjoy horse riding in the beautiful surroundings of Matlock Farm Park, with views over to Riber Castle.
---
Featured
Business
A new family friendly cafe with outdoor covered seating and play, with a focus on food, family & fresh air.
---
Featured
Business
A small family run vineyard close to the edge of the Peak District in the lovely village of Wessington in the beautiful Amber Valley.
---
The Gentle Outdoors Offers
The Gentle Outdoors Trails
The Gentle Outdoors Itineraries
Sign up to our newsletter
Receive the latest news, special offers, ideas and inspiration straight to your inbox by signing up to the Visit Peak District & Derbyshire e-newsletter.