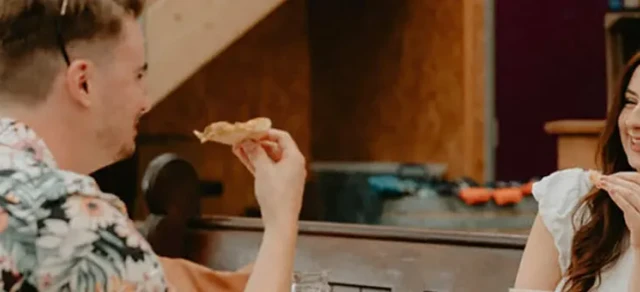 Food & Drink
When visiting the Peak District and Derbyshire, trying the local food and drink is all part of the experience.
There are plenty of fantastic farmers' markets and farm shops, passionate producers, local breweries, cosy pubs and great restaurants in Derbyshire and the Peak District National Park.

Treat your tastebuds to local classics such as the famous Bakewell Pudding from the historic market town of Bakewell, sample delicious local cheese made in the village of Hartington, enjoy freshly-made Ashbourne Gingerbread, or try tasty local Derbyshire or Staffordshire Oatcakes, and see if you can taste the difference!

For hearty homemade meals followed by local ales, check out some of the best pubs in the Peak District Derbyshire. Or if you're searching for sweet treats and dainty sandwiches, there's a great range of tea rooms and cafes offering traditional afternoon tea.

If you want a fine dining experience to remember, you'll find many award-winning restaurants in Derbyshire offering elegant surroundings, first-class service and innovative menus showcasing the best locally-sourced ingredients.
Featured Food & Drink Businesses
Featured
Business
A stay at the Buxton Crescent is the perfect opportunity to sleep in a magnificent heritage building, with all the service and amenities of a 5-star…
---
Featured
Business
Fresh, quality produce from the Chatsworth Estate, tenant farms, Derbyshire suppliers and small food producers.
---
Featured
Business
Callow Hall is the first hotel from Wildhive, a new boutique hospitality brand deeply rooted in nature. Surrounded by 35 acres of wild open space, it…
---
Find accessible & sustainable businesses
Let us know what services you require so we can show you only the results that meet your needs.
All Food & Drink Businesses
Sign up to our newsletter
Receive the latest news, special offers, ideas and inspiration straight to your inbox by signing up to the Visit Peak District & Derbyshire e-newsletter.