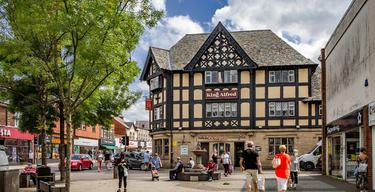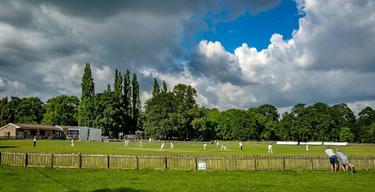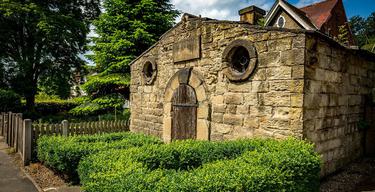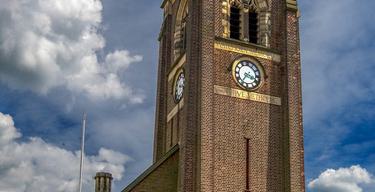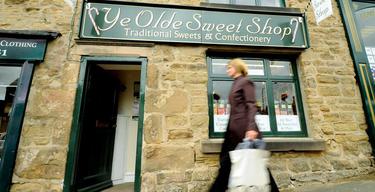 Alfreton
Visit the town of Alfreton for a range of national high street shops, small local businesses plus a traditional Indoor Market Hall
Visit the town of Alfreton for a range of national high street shops, small local businesses plus a traditional Indoor Market Hall. From clothing to cobblers, the Market Hall offers a range of quality goods stalls and personal service. The town includes lots of surprises and independent traders, including a Stained-Glass specialist.
Come and discover the towns folklore links to the Great King Alfred.
Special Places not to be missed:
Alfreton House – The oldest house in the town, built c.1649-60, owned by the town council. It has its own cheerful tea rooms and sits at the end of the high street.
The House of Confinement - Dating from the early 19th century the Alfreton lock up has recently been restored with an added garden at the side. This sits on King Street.
Alfreton Park – Only 5-minute walk from the centre, this glorious countryside park sits on the edge of the town. You can enjoy big open spaces as well as wooded areas where there is an abundance of wildlife.
Alfreton Heritage Centre - The chapel, substantially unchanged, houses an extensive collection of local artefacts, documents, and photographs. Browse through the photographic exhibitions, memorabilia, and books.
Indoor Market Hall - Alfreton's market charter was granted in 1252 and the town is still well-served by its indoor market hall offering variety and value. The indoor market is open Tuesday, Thursday, Friday & Saturday.
Alfreton History
Alfreton is thought to be the site of the ancient town of 'Elstretune' as mentioned in the Domesday Book. Local legend says that King Alfred gave the town its name and who is said to have lived in a house on King Street.
The market at Alfreton was granted, in 1251, to Robert de Latham and Thomas de Chaworth. Originally the market was to be held every Monday, together with a fair for three days at the festival of St. Margaret. This charter was renewed in 1551 when Thomas Babington of Dethick got permission to hold the market Monday to Friday. Today Alfreton holds an indoor market on Tuesday, Thursday, Friday, and Saturday. The market also includes the Alfreton Market Café where refreshments can be enjoyed, and customers can sit a while and take a break from their shopping in the new communal area adjacent to the cafe.
One of Alfreton's most famous residents was Robert Watchorn who went on to become Commissioner of Immigration at the American Museum based on Ellis Island, New York. Robert Watchorn never forgot the place of his birth and used some of his wealth to re-build the area of the town from which he originated.
Sign up to our newsletter
Receive the latest news, special offers, ideas and inspiration straight to your inbox by signing up to the Visit Peak District & Derbyshire e-newsletter.