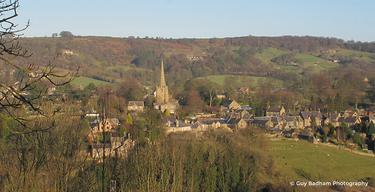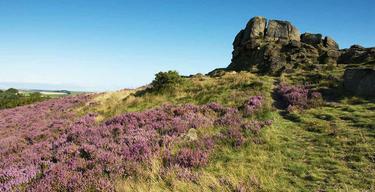 Ashover
One of the prettiest villages in Derbyshire, Ashover has a fascinating history.
One of the prettiest villages in Derbyshire, Ashover has a fascinating 15th century church, many historic buildings and stunning surrounding countryside. Ashover lies in the valley of the River Amber, about half way between Chesterfield to the North and Matlock to the South. It has a long history dating back to the Saxons who called the village 'Essovre' - beyond the ash trees. The Domesday Book credited it with a church, a priest, several ploughs and a mill, with a taxable value of 30 shillings.
Amazingly, this tiny Derbyshire village played a very important role in the Battle of Agincourt in 1415. Traditionally bowmen from Ashover, Men of Asher as they were known, fought with Henry V at the famous battle. One of the local pubs, The Crispin, also has direct links to the momentous event in English history. The village was important to the lead mining and quarrying industries and was also home to the stocking frame knitting industry, but little of that remains. Today, Ashover is valued for the beautiful countryside that surrounds it and better known for the Ashover Show in August and the Ashover Festival in September. You can follow the Ashover Audio Trail, produced by North East Derbyshire District Council, around the village. From memories of baboons in the former Ashover Zoo, to hauntings of some of the local pubs, the trail is brought to life with interviews from people who live in Ashover, whose stories stretch back to the early 20th century. The podcast can be quickly downloaded onto an MP3 player, iPod or mobile phone just click the website link below to go straight to it.
Sign up to our newsletter
Receive the latest news, special offers, ideas and inspiration straight to your inbox by signing up to the Visit Peak District & Derbyshire e-newsletter.