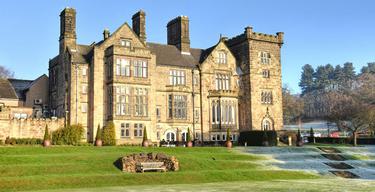 Breadsall
A picturesque old village on the outskirts of Derby, surrounded by woodland and steeped in history.
The old hall has served as both a pub and a cob-shop. Breadsall made the headlines in 1914 when local suffragettes outraged the nation by setting the church on fire.
Steeped in rich history the village is now home to the Breadsall Priory Marriott Hotel and Country Club which dates back to 1266 and is the oldest Marriott in the world.
Sign up to our newsletter
Receive the latest news, special offers, ideas and inspiration straight to your inbox by signing up to the Visit Peak District & Derbyshire e-newsletter.