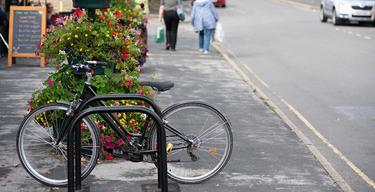 Chinley
A vibrant village on the western edge of the Peak District.
Originally Chinley was part of the Royal Forest of the Peak and consisted of little but a few isolated farms until the 17th century.
The Industrial Revolution significantly altered Chinley with the construction of three mills along the Blackbrook, which runs through the village, followed by the Peak Forest Tramway completed in 1806 (a crude railway which used horse-drawn wagons to carry stone from the quarries at Dove Holes to the canal basin at nearby Bugsworth).
However, it was the arrival of the railway in 1867 which made Chinley grow rapidly and in the early years of the 20th century it was an important railway junction and regular stopping point for trains of ramblers at weekends. Today the centre of the village has a good range of shops, a bowling green, numerous social centres and a pub at nearby Whitehough, the Old Hall Inn.

Sign up to our newsletter
Receive the latest news, special offers, ideas and inspiration straight to your inbox by signing up to the Visit Peak District & Derbyshire e-newsletter.