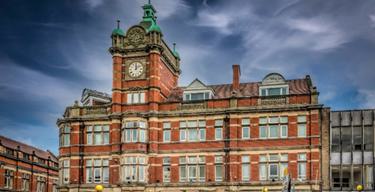 Ripley
This market town offers a small traditional outdoor market. Established by Henry III by royal decree in 1250, the Charter Market is one of the oldest in Derbyshire.
The market town of Ripley continues to offer a small traditional outdoor market on Friday and Saturday. Established by Henry III by royal decree in 1250, the Charter Market is one of the oldest in Derbyshire. Independent shops established over generations continue to flourish and offer speciality goods with a friendly personalised service.
From independent gentleman outfitters to specialist interior stores, ethical gifts, Artisan Home Fragrance, a Derbyshire deli, and Gold Medal winner butchers shop you will find lots of reasons to visit Ripley and take some time to enjoy the town centre.
Special Places not to be missed:
Crossley Park - Green Flag town park, bandstand & play water splash area. Musical entertainment at the bandstand in the summer months
Midland Railway Butterley – Heritage Railway, museum, model railways, shops, children's playground and country park. Free parking!
Butterley Reservoir – Built around 1795, it is the largest of three built to service the Cromford Canal. Now members of the public can visit the reservoir for a circular walk
Ripley Market – Weekly Friday's & Saturday's
Ripley Music Festival takes place in July - From Classical to Rock
Ripley Charter Fair takes place in October - All the fun of the Fair
Ripley Heritage
Ripley appears in the 1086 Domesday Book, when it was held by a man called Levenot. Medieval Ripley was just a few stone cottages and farms around a village green, with a few dwellings further afield. In 1251 Henry lll granted a charter for a weekly market and two annual fairs, which continue to this day. Ripley was also a mining community with pits at Upper and Lower Hartshay, Waingroves, Bailey, Brook and Loscoe to name a few. One of the earliest firms to take advantage of the local mineral resources was the Butterley Company that formed in 1790 by Benjamin Outram and Francis Beresford. Some of the most famous works Butterley Company carried out are the arched roof of St Pancras Railway Station in London, Construction of the Falkirk Wheel and the Spinnaker Tower seen in Portsmouth Harbour. The engineering part of the company closed in 2009, and the site was demolished in 2010. The later part of the 20th century brought closure to mines and factories across Ripley.
Sir Barnes Wallis (1887 – 1979) who invented the "bouncing bomb" was born in Ripley. The house he was born in on Butterley Hill, Ripley holds a Red Wheel plaque.

Sign up to our newsletter
Receive the latest news, special offers, ideas and inspiration straight to your inbox by signing up to the Visit Peak District & Derbyshire e-newsletter.