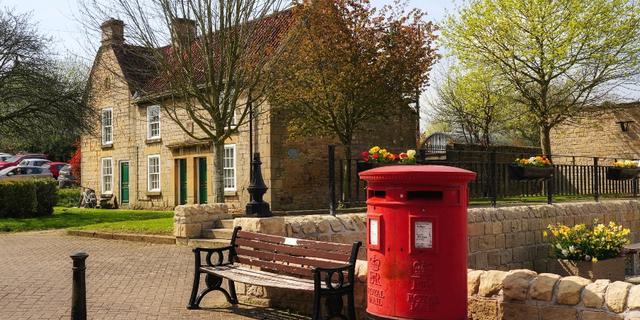 Trails
Bolsover Town Walk
This short walk takes you through the ancient streets of Bolsover to discover the treasures often hidden in plain sight.
---
---
---
About
This short walk takes you through the ancient streets of Bolsover to discover the treasures often hidden in plain sight. From secret courtyards to surprise countryside views, 17th Century limestone cottages and a magnificent 13th Century church, explore the big heart of this small market town.
Respect, Protect, Enjoy: Keep it #PeakDistrictProud Whether you're a regular or brand new visitor, we want to make your trip to the Peak District & Derbyshire as safe, easy and enjoyable as possible. Ensure your visit is a responsible one by following the Countryside Code and stay #PeakDistrictProud by keeping dogs on a short lead, parking only in designated areas, sticking to public rights of way where you can, saying no to BBQs and open fires, and taking your litter home with you.
Get here on the bus: Bolsover is served by the Stagecoach 53/53a bus service, so you can leave the car at home and enjoy a great car-free day out.
Written and produced exclusively for Visit Peak District & Derbyshire by Peaklass. Find out more at www.peaklass.com
Trail directions
---
Step 1
Start your walk at the entrance to Bolsover Castle. With the Pillar of Rock pub on your left, walk straight on along Cast le Street . After approx 100 metres, look out for an arched metal sign on your right, the entrance to Old Bolsover Yard.
Continue walking along Castle Street towards the Market Place with the white Cenotaph cross obvious ahead. Bolsover has had a market since the 13th Century. Take the time to admire the row of shops at 42-46 Market Place. They date from the 17th Century and are the oldest commercial buildings in Bolsover.
---
Step 2
With the Market Place on your right, continue on to meet the main road, St at ion Road. Turn right on Station Road and then cross the road at the pedestrian crossing opposite the timbered Cavendish Hot el, a late 19th Century pub.
Walk straight on, keeping the Cavendish Hotel on your left, and head down a small road leading towards a supermarket. After approx 50 metres, turn right into Cavendish Walk. This cobbled square is a sheltered spot on a sunny day, with a lovely café and a cluster of independent shops.
---
Step 3
Turn right within Cavendish Walk and walk back to Station Road. Turn right to return towards the Cavendish Hotel and then turn left to walk along Cot t on Street . Look out on your left here for the Bolsover Town Council building, built in 1865 and once a Primitive Methodist Chapel.
Just a little further on, look out on your right for the pretty collection of 17th Century cottages at 15-19 Cotton Street .
---
Step 4
Immediately before the library, turn left to walk along Church Street . Turn right at the end to find St Mary and St Laurence Church. This beautiful church has a 13th Century tower and an adjoining chapel, built in 1624, which houses the remains of Charles Cavendish, who built the 'Little Castle' at Bolsover Castle. Walk out of the churchyard under the lych gate and turn right on High Street.
---
Step 5
Just after the undertakers, turn left into a narrow ginnel called Surprise View. This offers exactly that - the most wonderful, unexpected view over the countryside of the Vale of Scarsdale. Walk down the steps and then turn right on the path that takes you through the peaceful, pretty Bolsover Back Hills.
---
Step 6
Keep right where the path forks and follow the path up past the Conduit House, one of four built in 1626 to collect water for the Castle. Turn right on Castle Lane when you reach the top, and continue straight on to return to your start point at the Castle entrance on your left.
---
Sign up to our newsletter
Receive the latest news, special offers, ideas and inspiration straight to your inbox by signing up to the Visit Peak District & Derbyshire e-newsletter.