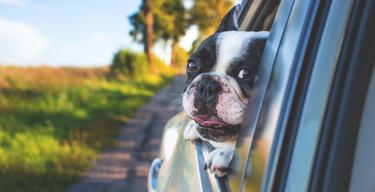 Travelling by car
The Peak District and Derbyshire has some of the UK's most scenic drives and whether you're taking your car or hiring one, it's easy to get here from all corners of the UK.
If you're travelling to the Peak District and Derbyshire by car, the area is within close striking distance of the UK's main motorway network. From the north and south, both the M1 and M6 motorways provide fast and easy access. The M62, M42, M60, M56, M67 and M18 can also be used to reach the area.

Electric Car Charging Points
If you're travelling in an electric vehicle we have a number of electric charging points across the Peak District and Derbyshire. Plan ahead and check before you go via the Zap Map. Or use our sustainability feature to filter our businesses by those that have an EV charging point on site.

Traffic Information
Find up to date traffic information with Highways England. Get the information you need to plan your travel with live traffic and incident information.

Car Parking
There are plenty of car parks in the Peak District and Derbyshire that allow you to park safely and avoid damaging landscape and habitats. Please use the car parks provided and help to keep roads safer and clear for farm vehicles and the emergency services.
Sign up to our newsletter
Receive the latest news, special offers, ideas and inspiration straight to your inbox by signing up to the Visit Peak District & Derbyshire e-newsletter.