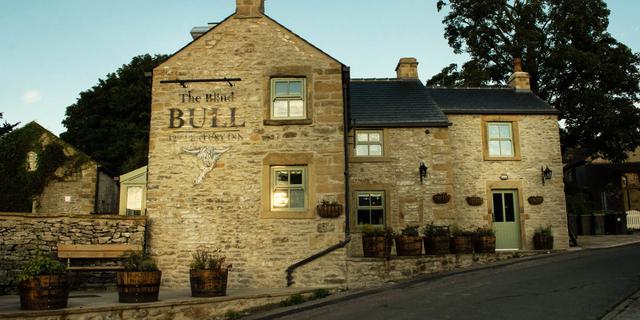 Business
The Blind Bull.
The Blind Bull is a classic country pub. No fussy people. No frills food. Just a welcoming place to keep warm after a winter's walk or cool down from a summer's cycle. It's a friendly and comfortable place for anyone and everyone.
---
---
About
We're an inn. So for eight hundred years we've been looking after tired travellers along the road. It was the Romans and their tabernae, from where we got the word tavern, that kicked it all off. They offered food as well as alcoholic sustenance. But an inn also provides a roof over your head and a comfy bed.
We presently have a renovated barn with one bedroom and its own garden, perfect for a romantic Our new guest accommodation is now open. after an 18 month rebuild "The Old Piggery" now has Five unique luxury rooms with beautiful old furnishings and modern state-of-the-art bathroom fittings. Relax for the weekend in big beds, soft sheets and hot baths. Book ahead and stroll from bar to bed to breakfast.
Please note, all weekend bookings must include two nights: Friday/Saturday or Saturday/Sunday. We occasionally have some last-minute one night availability!
Awards and accreditations
Sign up to our newsletter
Receive the latest news, special offers, ideas and inspiration straight to your inbox by signing up to the Visit Peak District & Derbyshire e-newsletter.