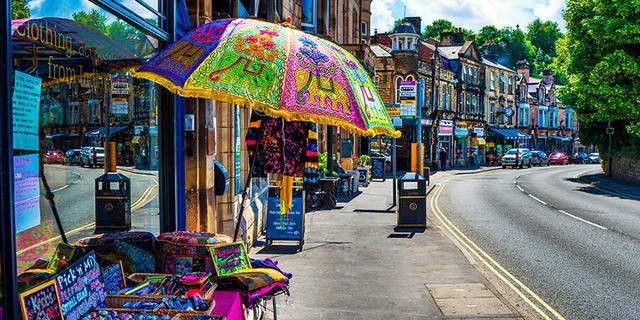 Itineraries
Day trip from Sheffield: Explore Matlock & Bakewell by bus
The busy market towns of Matlock and Bakewell are a great day out for all the family and the bus is the hassle-free way to travel.
---
---
---
About
The busy and popular market towns of Matlock and Bakewell are a must-do when visiting the Peak District & Derbyshire. Then can, however, get very busy at weekends and during the summer months. Car parking is limited, so our top tip is travel there by bus, with a regular service to both towns.
The Stagecoach Gold X17 service takes around 1.5 hours from Sheffield to Matlock. A modern double decker bus with comfy high back leather seats, plenty of legroom as well as USB charging points on board you can sit back, relax and enjoy the journey.
With fares capped at £2 per journey until the end of the summer what are you waiting for, hop on the bus and explore the Peak District and Derbyshire today.
Itinerary Schedule
1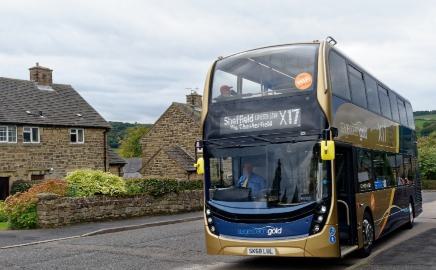 Morning
Catch the X17 Stagecoach Gold
Catch the X17 service from Sheffield to Matlock. The service runs every day from Sheffield and Chesterfield to Matlock up to every 30 mins. Now stopping at Matlock Bath, Cromford and Wirksworth, hourly, 7 days a week. Grab a top deck seat for fabulous views of the Peak District & Derbyshire
2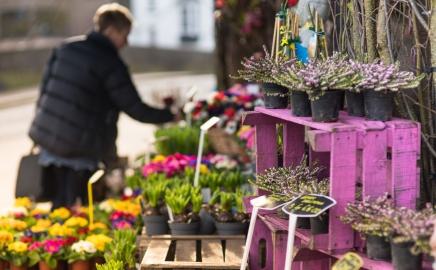 Morning
Browse the shops in Matlock
Explore Matlock and discover great independent shops, cafes and restaurants. Matlock is in the heart of the beautiful Derbyshire Dales in the Derwent Valley and is also a great starting point for some lovey walks. Try the one along Giddy Edge, a linear walk with superb cliff-top views, from Matlock to Matlock Bath via High Tor.
Morning
Treat yourself to brunch
You're spoilt for choice of great places to eat in Matlock, one of our favourites is pancakes at bod. bod Matlock was the 5th bod to be introduced to the Titanic family. You can enjoy a coffee and a cake, or lunch with a pint.
4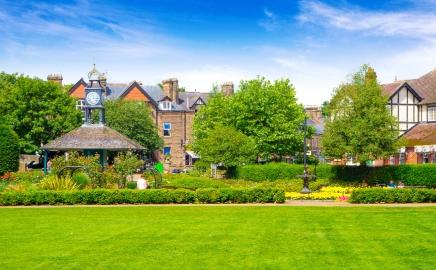 Morning
Stroll through Hall Leys Park
Crown Square and the River Derwent lie at the heart of Matlock, and the award-winning Hall Leys Park with its boating lake, riverside walks, tennis courts and skateboard park is a lovely place for a leisurely stroll or an ice cream stop.
5
AM
Hop on the bus to Heights of Abraham - and get 20% off your ticket!
Catch the bus to Heights of Abraham - a short 10 minute journey away - and take a cable car flight to the 60-acre hilltop park, with cavern tours, exhibitions, adventure play and much more. Take two different tours through underground illuminated caverns, explore three exhibitions, and soak up the views from the beautiful estate. Enjoy lunch in the Vista restaurant with an outstanding view to accompany your meal. Visitors arriving by bus or train get 20% off their ticket too!
6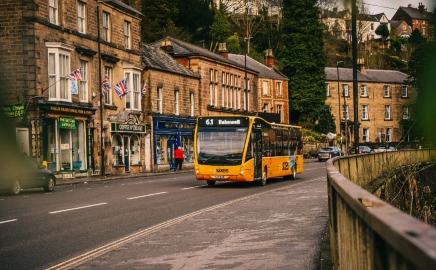 Morning
Catch the 6.1 from Matlock to Bakewell
The sixes service is operated by Trent Barton, it runs between Derby and Belper up to Matlock and Bakewell, calling at Wirksworth, Cromford and Matlock Bath.
7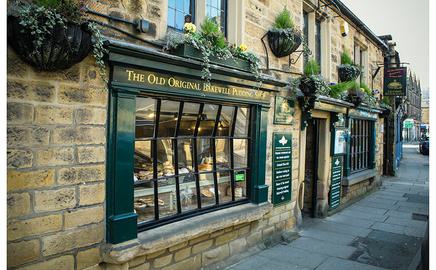 Lunch
Try some famous Bakewell Pudding
The Old Original Bakewell Pudding Shop is in the heart of the market town of Bakewell in an historic building, which dates back to the 1800s, there's a large licensed restaurant on the upper floor and a gift shop and bakery counter on the ground floor, so you can always take a pudding home with you.
8
Afternoon
Explore Bakewell and take a riverside stroll
Whilst best known for its unique and delicious Pudding, Bakewell has many more tempting treats to offer - ranging from shopping and markets to relaxing strolls and special events. Take a wander around the town and discover the scenic architecture, charming courtyards and pretty streets, or feed the ducks along the riverside.
9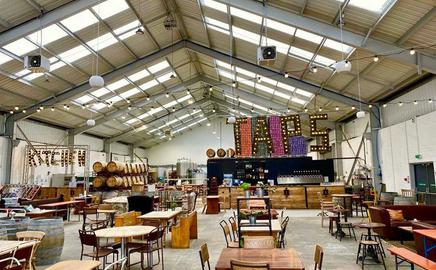 Afternoon
Sample some locally brewed ale
Take a walk along the River and you'll find Thornbridge Brewery, The Thornbridge story began back in 2005 when the founders began to brew in the grounds of Thornbridge Hall. Now the brewery sits on the riverside in Bakewell and includes The Taproom, open 7 days a week, you can sample some of the beers from the 4 cask and 12 keg lines, brewed literally a stones throw away!
10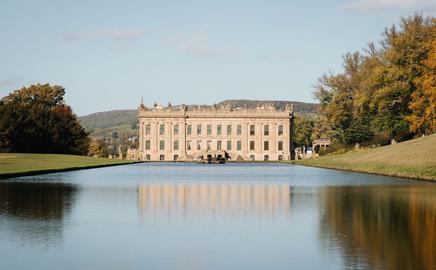 Afternoon
Catch the Peak Line 218 bus from Bakewell back to Sheffield
Alternatively, you can hop on the Hulleys 170 bus back to Chesterfield which takes you right past Chatsworth House with stunning views of the Chatsworth Estate, if you've got time you could always squeeze in a visit on your way home.
11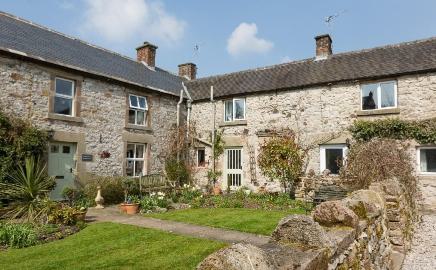 Overnight
Stay a little longer
With so much to see and do you may want to stay a little longer, Visit our where to stay pages for details of some beautiful accommodation options.
Sign up to our newsletter
Receive the latest news, special offers, ideas and inspiration straight to your inbox by signing up to the Visit Peak District & Derbyshire e-newsletter.