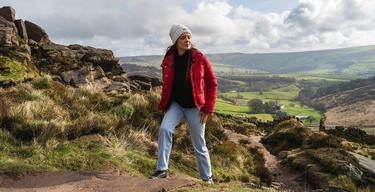 Flash
Discover England's highest village, at 1514 feet above sea level.
Flash has the distinction of being the highest village in England, at 1514 feet above sea level, and in winter it is frequently snow-bound.
In olden times Flash was known as the resort of 'badgers' or hawkers who squatted on the open land here and travelled from fair to fair selling their wares. They were rough characters, like the landscape, and Flash had a reputation as a wild place where counterfeit money was made and outlawed practises were continued. Prize fighting was one such, which was still held at Flash for some years after it had been made illegal. The village's proximity to three county boundaries helped - when the police came, the ring was simply moved to another county.
Sign up to our newsletter
Receive the latest news, special offers, ideas and inspiration straight to your inbox by signing up to the Visit Peak District & Derbyshire e-newsletter.