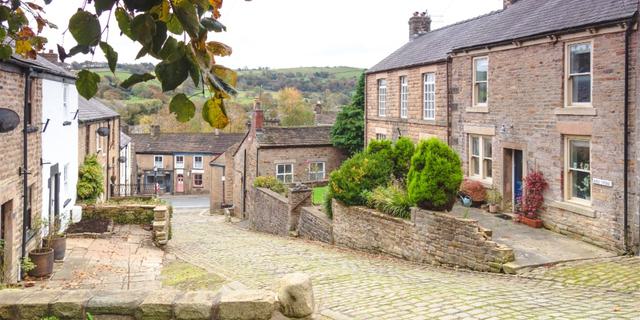 Trails
Eccles House Walk from Chapel-en-le-Frith
Eccles house via the courses returning via Eccles pike. Lovely views. Nanny's Well, Whitehough and Peak Forest Tramway.
---
---
---
About
Distance: 5 miles. 2 hours.
Terrain: Paths, bridleways and roads.
830 ft ascent.
Parking: Town centre and Thornbrook Road.
Eccles house via the courses returning via Eccles pike. Lovely views. Nanny's Well, Whitehough and Peak Forest Tramway.
Respect, Protect, Enjoy Whether you're a regular or brand new visitor, we want to make your trip to the Peak District & Derbyshire as safe, easy and enjoyable as possible. Ensure your visit is a responsible one by following the Countryside Code and stay #PeakDistrictProud by keeping dogs on a short lead, parking only in designated areas, sticking to public rights of way where you can, saying no to BBQs and open fires, and taking your litter home with you.
Walk courtesy of High Peak Borough Council, Chapel-en-le-Frith Parish Council and Chapel Community Group.
Trail directions
---
Step 1
The walk commences in Market Place by the Post Office. Go towards church gates and just before on left go down narrow Church Lane, turn right at the top by railway embankment, past the Courses allotments on right. Under railway bridge, follow track left for 40 metres to cross stile on right, and follow path upwards with wall on your right to wall stile in corner.
Cross stile and go straight across field, passing solitary old tree to stile in hedge. Cross stile to go down straight across Higher Courses driveway and down field with hedge on right to stile in hedge on right. Over stile turn left, keep hedge on your left to gate into a green lane.
Go ahead to next gate and onwards to turn right on Charley Lane. !!! Road can be busy !!! Go downhill under bypass bridge. In 30 metres turn left onto signposted Peak Forest Tramway and ahead past sewage works on right. Continue on track to main road from Chapel to Chinley. Turn left up hill through the Hamlet of Whitehough.
---
Step 2
Over bypass bridge, turn right along Eccles Terrace. At end of lane turn left up field to tree lined lane. Turn right past gates to Eccles House and go on to tiny hamlet and turn left behind Moult Farm Cottage, through bridle gate onto National Trust land to bridleway uphill. In approx. 300m join another track coming from right. Turn right and walk back along track above.
In 300m ignore gate 20m in front of you, but turn left uphill with the wall on your right and climb to viewpoint of Eccles Pike. From viewpoint go down opposite side from where you came up, with ancient pine trees on right, through gate and turn left onto Eccles Road. Follow road downhill to crossroads at Higher Crossings.
Turn right and in 200m on left is railed enclosure for Nanny's Well. Continue down to the main road and turn left on Manchester Road back to your starting point at the Market Place.
---
Sign up to our newsletter
Receive the latest news, special offers, ideas and inspiration straight to your inbox by signing up to the Visit Peak District & Derbyshire e-newsletter.