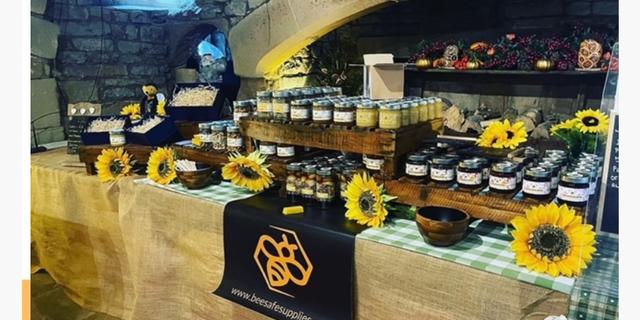 Business
Bee Safe Supplies
Beautiful, ethical, environmentally friendly products from the Peak District.
---
---
About
Our bees are allowed to thrive in their natural habitat, resulting in a positive impact on a wider range of people. Our objective is to not only support the bee population across the nation but also to educate the community on the significance of bees and their role in the ecosystem.
We prioritize the use of environmentally conscious materials in all of our products and formulations. Our products are meticulously crafted to provide optimal benefits while minimizing their impact on the environment.
Seeing the products, which are used in many areas, containing a lot of unnecessary chemicals was frustrating.
Staff, employees and visitors were using the products but were unaware of how they were impacting not only themselves but also our environment.
I have been working on products that I would use myself on a daily basis and I have tried to ensure that the whole product is ethically sourced including the contents and the packaging. I am continually striving to improve.
The customers that we supply are aware of their impact on the environment and have expressed a realistic goal of reducing it.
With each product that you buy some of the proceeds go towards improving the environment and something that I adore about this business is our intention to increase the general bee population.
This may include planting flowers, seeds and trees but also buying hives and colonies of bees. Ensuring responsible bee keeping and using the wax, honey and comb as a sustainable ingredient in as many of our products as possible.
We invite you to try our products and let us know if you love them as much as we do. If you aren't completely satisfied, please let us know as we're always striving to be better.
Follow Us
Sign up to our newsletter
Receive the latest news, special offers, ideas and inspiration straight to your inbox by signing up to the Visit Peak District & Derbyshire e-newsletter.