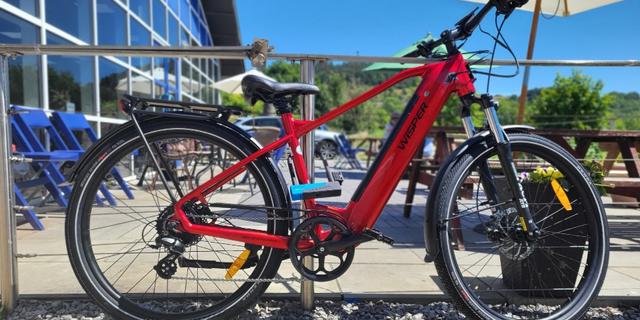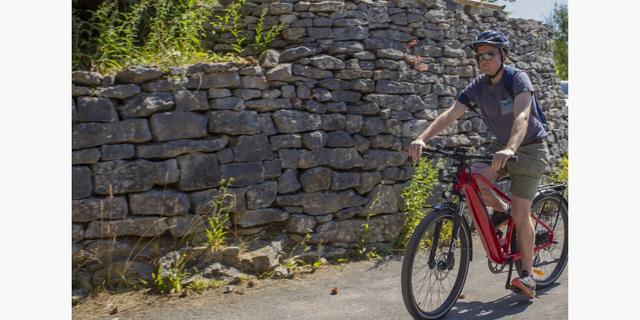 Business
Peaks & Dales E-Bike Holiday Hire:
Peaks & Dales E-Bike Holiday Hire: providing high-quality e-bikes for the entirety of your break in Derbyshire.
---
---
About
Peaks & Dales E-Bike Holiday Hire provide high-quality e-bikes for the entirety of your break in Derbyshire. Taking the hassle out of your holiday, we can drop off e-bikes at your accommodation provider and pick them up again once you finish your trip.
Why should you use Peaks & Dales for your break? Well, hiring an e-bike can help you to…
1. Have a Greener Holiday
With a Peaks & Dales e-bike, you can enjoy your break and look after the environment at the same time. Our low-energy e-bikes create no pollution and help to lower countryside erosion, meaning you can protect nature while you're out in nature.
2. Explore the Peaks & Dales Properly
Derbyshire's stunning and unique countryside shouldn't be experienced through a car windscreen or train window. To fully appreciate the sights, smells and sensations of this beautiful county, you should properly immerse yourself in its surroundings.
3. Get Around Easily
Our power-assisted e-bikes will make cycling around the Peaks & Dales a breeze, allowing you to navigate steep inclines and country roads without breaking a sweat. Fitted with 250W motors and batteries that can last up to 80km, you can cycle your way around Derbyshire for hours on end, without having to pay for fuel or worry about how much traffic is on the roads.
4. Support the Local Community
When you hire an e-bike with Peaks & Dales, you will also help to fund the vital work of Rural Action Derbyshire – with all profits going straight to our important projects.
RAD are a small charity making a big difference in Derbyshire, striving to ensure no-one is unfairly disadvantaged because they live in a rural area. As the cost of living continues to soar, their mission to make rural communities sustainable, vibrant and accessible to everyone regardless of age, background or income is more important than ever.
So, hire an e-bike from Peaks & Dales and you'll also be helping to fund:
Food banks and community pantries
Transport for isolated communities
Lower heating costs for rural residents
Rural domestic abuse awareness training
You can find out everything you need to know about Rural Action Derbyshire and their importance to rural communities by visiting their website.
Directions
Booking an e-bike with Peaks & Dales Holiday Hire couldn't be easier. Just follow these simple steps and have your bike delivered to your accommodation site ready for your break…
1. Head to the 'Book Your E-Bike' page on the Peaks & Dales website
2. Choose your e-bike(s)
3. Choose when you would like to hire your e-bike(s)
4. Insert your details
5. Pay for your e-bikes
6. E-bikes are delivered
7. Enjoy your holiday!
Sign up to our newsletter
Receive the latest news, special offers, ideas and inspiration straight to your inbox by signing up to the Visit Peak District & Derbyshire e-newsletter.