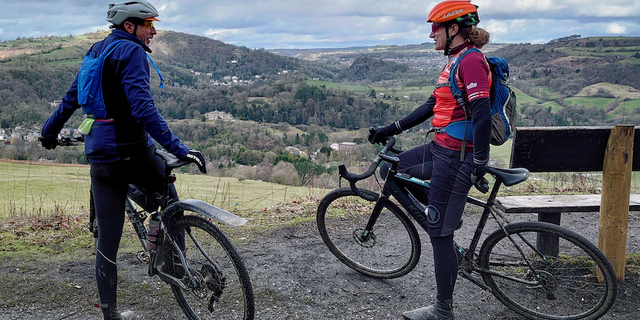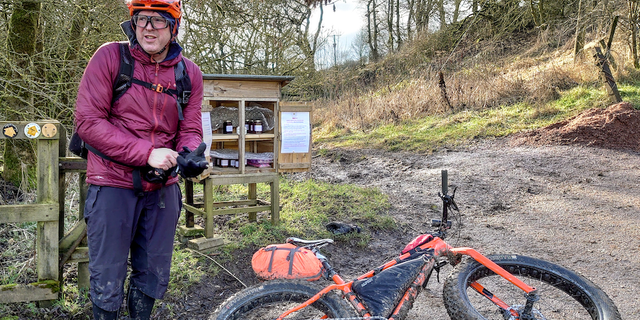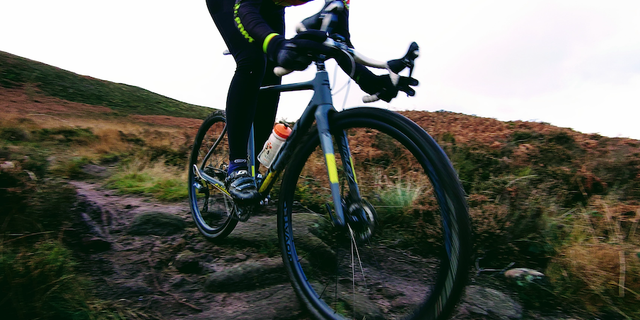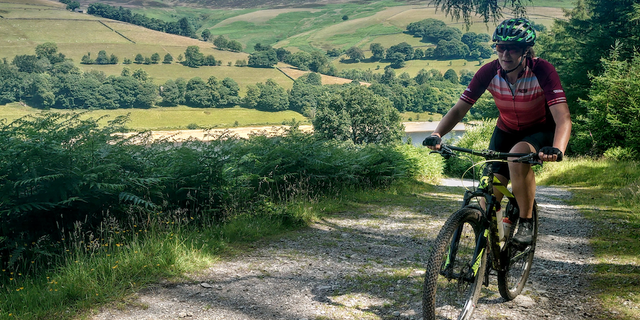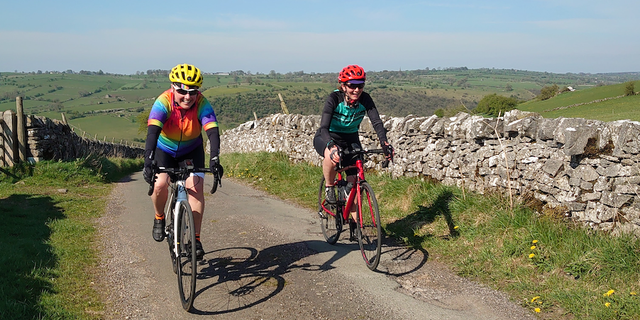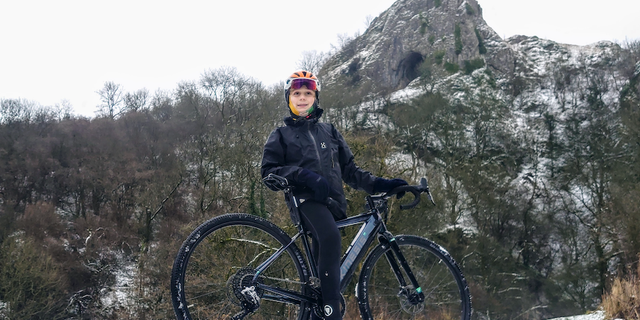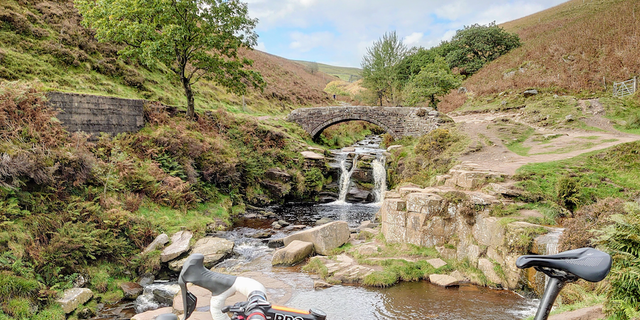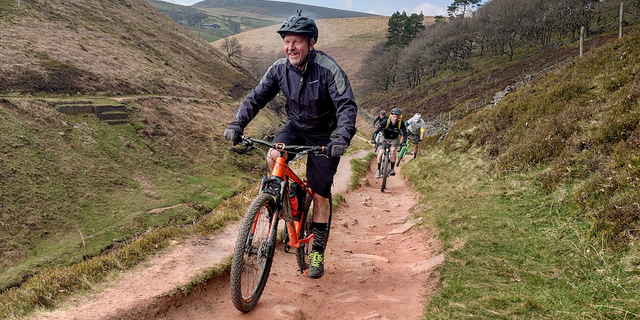 Business
Pipistrelle Rides
Gravel, road or mountain biking with expert guides/coaches Jen & Alex. Go further and experience even more with our high spec gravel e-bikes.
---
---
About
Join us in the Peak District for a ride designed especially for you. Whether you are looking for a gentle journey through some of the most beautiful scenery in the dales and moorlands, or a technically demanding off-road challenge, we will plan an adventure to suit you.
Guided Rides - what to expect

Expert guides (qualified ride leaders and coaches)
Meet out in the Peaks or we'll come to you
Carefully selected routes using local knowledge

mountain bike, gravel or road
showing off the best of the Peak District
appropriate to ability
suitable for the conditions

E-bike hire available
Mechanical support and emergency backup vehicle
Improve your skills riding with a qualified coach
Rides for individuals through to groups of 8
Water bottle & ride snacks
Bike Hire
You can bring your own bike or hire one of our awesome new Kinesis RANGE adventure/gravel e-bikes.
An e-bike is not just an easy option, it can help you cover more ground while still giving you a full workout. E-bikes also help a ride group stay together. You can make the fitter cyclists in your group use a regular bike or we can modify the e-bike settings to even-out group ability.

Location
The Peak District is a fantastic place to ride bikes. That's why we're here! There is an incredible variety of riding available in a relatively small area. The charming dales and steep sided valleys of the limestone 'White Peak' in the centre of our region lead to the surrounding crags and high moorlands of the 'Dark Peak'. A taste of both worlds can be had in a day but there is enough there to spend a lifetime exploring.

We are based in the Staffordshire Moorlands, towards the south-west of the Peak District. Beyond this stunning area, we ride over the whole of the White Peak and up into the rugged landscape of the Dark Peak, to tackle famous trails like Jacob's Ladder and 'The Beast' (and as far north as Holme Moss on a long road ride).

We can start your ride at any of a number of different locations (we will be happy to advise on the best start point for the type of riding you'd like to do). Or, we can come to your holiday accommodation and ride from there. Wherever you are staying, we'll be able to devise a good route to guide you on.

Your Guides
Alex and Jen are a husband and wife team, equally at home on or off road, be it racing, bike-packing over mountains or a gentle café spin. They are both British Cycling Level 2 MTB ride leaders.

Born and brought up in the area, Alex has been riding in the Peak District since the '90s. As well as knowing the roads and trails, as a qualified coach and author of "The Cyclocross Bible", he can help you with your skills along the way. His experience is vast: from breaking road hill-climb records in his junior days, to hanging on to youth in his 40s by pitting himself against the likes of Tom Pidcock, Wout van Aert and Mathieu van der Poel on the international cyclocross circuit. He's got the technical side covered too - he's even built a flying bike!

Jen has 20+ years of cycling experience. As well as racing MTB and cyclocross at a national and international level, she is an expert at café stops and night-time off-road riding. She can ride the big stuff too, including the Three Peaks Cyclocross and gravel-riding the length of the Pyrenees. Add in the experience she can draw on as a former ski instructor, and she's the perfect guide to take you out in the Peak District.
Directions:
We can come to where you're staying or arrange to meet out in the Peaks
Facilities/Experiences:
Guided mountain bike, gravel or road rides for individuals through to groups of 8. Gravel e-bike hire.
Sign up to our newsletter
Receive the latest news, special offers, ideas and inspiration straight to your inbox by signing up to the Visit Peak District & Derbyshire e-newsletter.