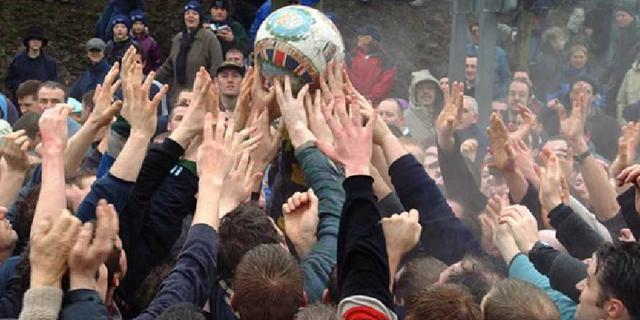 Event
13th February 2024 - 14th February 2023
Ashbourne Royal Shrovetide Football
Played in Ashbourne every Shrove Tuesday and Ash Wednesday, this exciting and dramatic game is thought to be one of the oldest forms of football in the world.
---
---
About
13th February 2024 - 14th February 2023
12:00 am - 10:00 pm
Unlike a conventional football match, Shrovetide Football is much longer than a regular football match and is played over two eight-hour periods. The goals are three miles apart and there are very few rules. The ball is rarely kicked but instead moves through a giant 'hug'. There is no set pitch: the game is played throughout the entire town, so shops and businesses board up their windows in preparation!

The game starts on Shrove Tuesday and Ash Wednesday at 2pm, when the ball is 'turned up' from a stone plinth on Shaw Croft car park in Ashbourne town centre.
The ball is thrown into the air and into the 'hug' by the 'turner up', a respected local person chosen to do the honour. Famous 'turner-ups' have included Prince Charles and The Duke of Devonshire.
Once play begins, a large number of players try to move the ball to their goal by pushing against the opposition.
The match continues until 10pm. If a goal is scored before 5pm, then a new ball is 'turned up' again and a new game started. If the goal is after 5pm then the game ends for the day.
Players must follow the request of medical personnel, marshalls and police at all times - and respect the town and its people.
Submit an event
Do you organise an event in the Peak District and Derbyshire? If so, please submit the details of your event here for the chance to see it published on our What's On page free of charge.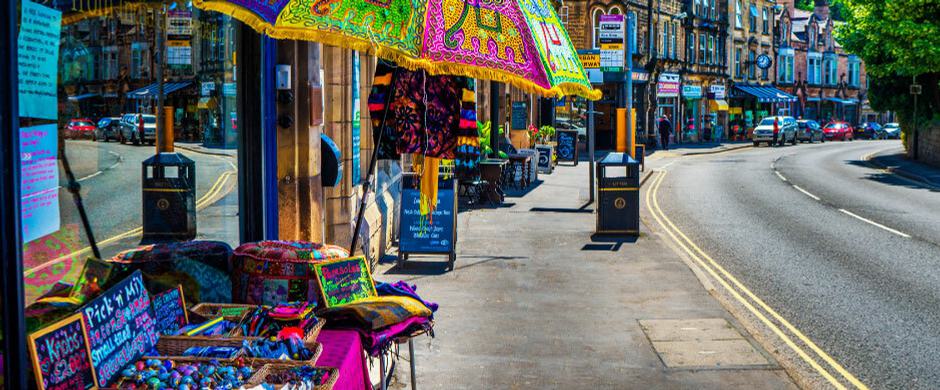 Sign up to our newsletter
Receive the latest news, special offers, ideas and inspiration straight to your inbox by signing up to the Visit Peak District & Derbyshire e-newsletter.