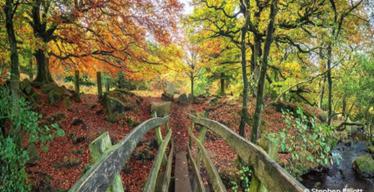 Beautiful autumn walks in Derbyshire and the Peak District
Discover woodlands of golden leaves and breathtaking landscapes of golds, oranges and reds this autumn.
---
---
With hundreds of great autumn walks in the Peak District and Derbyshire to choose from, there are plenty of opportunities to get outdoors and spot beautiful autumn colours at this time of year.
From golden browns and blazing reds to vibrant oranges and deep yellows, autumn is a time of year when you can witness nature's colour palette in its full glory.
To celebrate the season and inspire days out this autumn, here's our pick of some of the best places for an autumn walk.
Sometimes referred to as 'Derbyshire's Lake District', this wonderful valley is the perfect spot for soaking up the autumn colours. On the Derwent Valley Reservoir walk, which starts at the scenic Ladybower Reservoir, you'll pass through farmland and up steep wooded cloughs, before emerging high on top of the moors, with panoramic views of the Derwent Valley and much of the High Peak area below. In autumn, the views across the valley will provide a magnificent view of the changing colours of the season.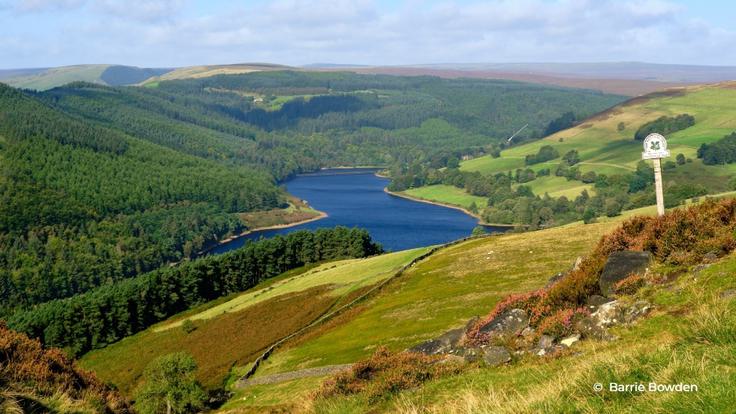 Explore a series of hidden gems with Hardwick's selection of wider estate walks to gentle strolls. Challenge yourself to the 5.7-mile wider estate trail and stumble upon often missed picturesque views, rare-breed Longhorn cattle grazing and acres of Grade 1 listed parkland.
Or, try one of the shorter trails and watch Lady Spencer's Wood turn into an autumn delight as the leaves glisten and fall underfoot.
Walk with friends on Hardwick's new programme, Walk with us, the perfect way to explore your local area, by rambling along with our expert walk leaders. These group walking events are free to all members of the public.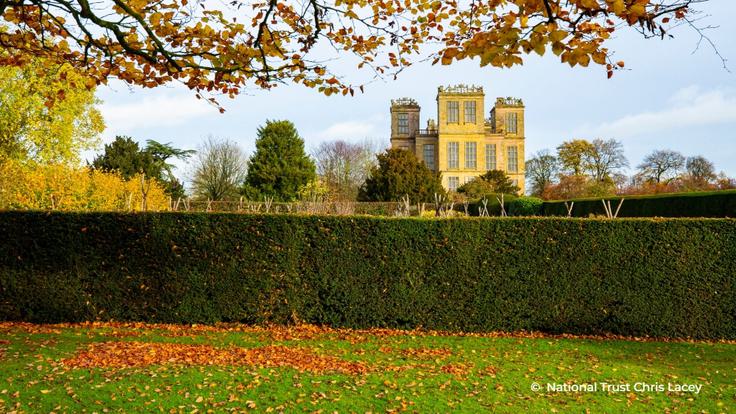 Kedleston is the perfect autumnal backdrop, a landscape of changing colours, with the woodlands of striking red leaves and golden hues. There are plenty of opportunities to sit and admire the landscape views, with benches along the popular short, long and lakeside walk routes. Take a closer look at the old fallen tree trunks in Kedleston's parkland and you might spot some of the 90 species of fascinating fungi growing in the grounds!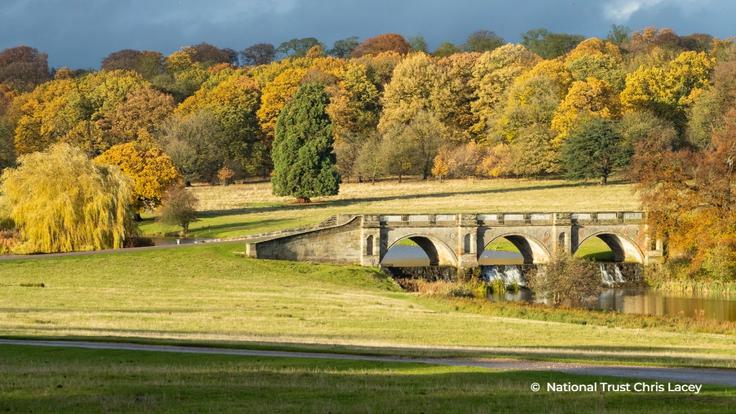 Autumn is one of the best times to visit Chatsworth. The spectacular parkland comes to life with the changing colours of the season, the gardens look stunning in their autumn glory, and there's always a wide range of autumnal workshops and activities to get stuck into. Our Bakewell to Chatsworth walk takes in some of the prettiest autumn views, and includes a stop in the scenic village of Edensor on the Chatsworth Estate. Afterwards, enjoy a hot drink at Edensor tea room or stock up on local produce in the estate farm shop - perfect for creating your own harvest feast.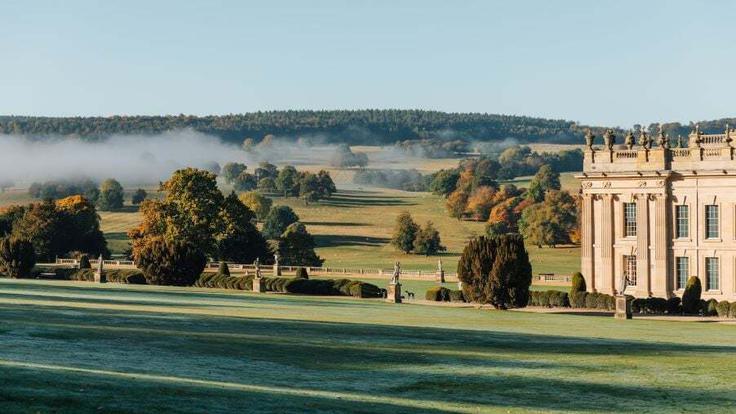 Look out for majestic red deer on the moors of Longshaw. Autumn is a wonderful time to see the wild herd of red deer. The rut (mating season) starts around mid-September and runs until mid-October. Follow the red deer and edges walk for a chance to spot them on this moderate 2.5 - 3-hour walk, not suitable for wheelchairs.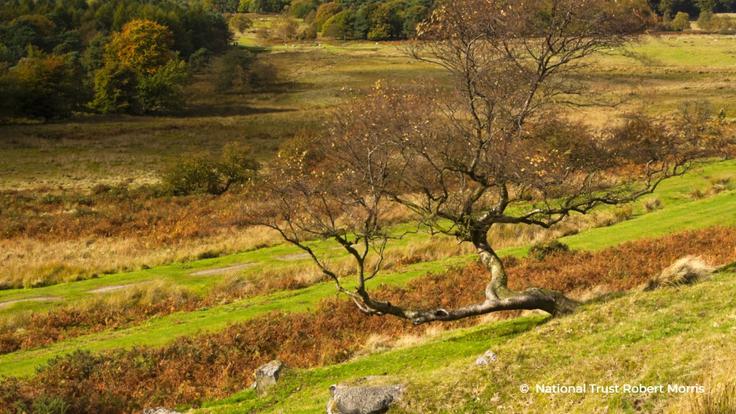 You'd be hard pushed to find a more magical spot than Padley Gorge, near Hathersage. With gently flowing streams and tumbling waterfalls in a woodland setting near the Longshaw Estate and Grindleford, Padley Gorge is photogenic and full of character. Unsurprisingly, it's also surrounded by great autumn walks, including this 3.8 mile scenic stroll that starts and ends on the Longshaw Estate.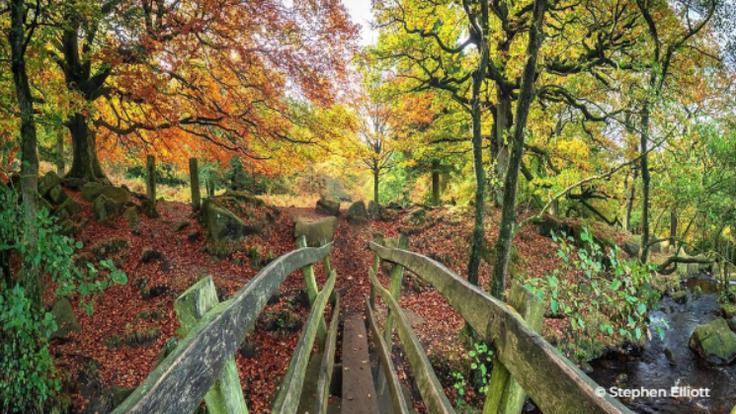 On the edge of Chesterfield, Linacre Reservoirs is surrounded by woodland that looks especially beautiful in autumn. A network of trails and footpaths crisscross the valley, so you can make up any length of walk you like. The site is a haven for wildlife, and nuthatches, flycatchers and woodpeckers can be seen and heard as they flit among the canopy.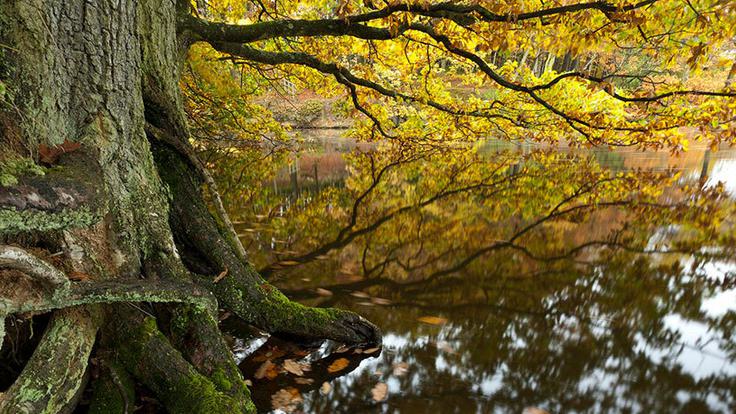 Discover the wonders of the White Peak with a seasonal stroll around Ilam Park this autumn. This scenic 10-mile Ilam Park to Wetton circular walk begins at the historic Ilam Hall and Park and takes in both the River Manifold and River Hamps. On the way, you'll encounter stunning views of autumnal woodlands and limestone rock formations.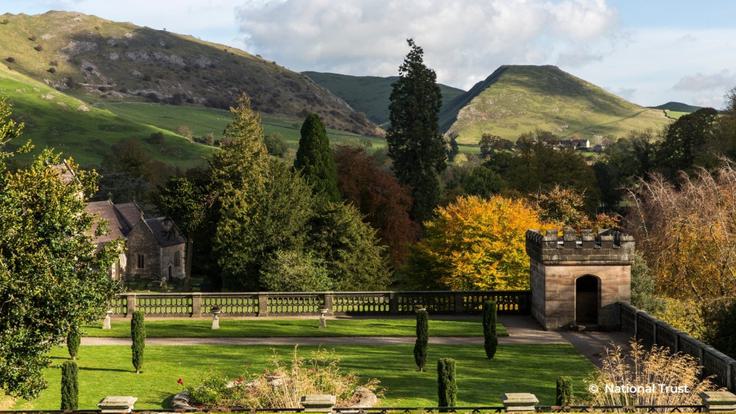 Autumn is a kaleidoscope of colours at Calke Abbey. Soak up these rich colours on a walk through the parkland. See the leaves turn along the Lime Avenue or walk beneath a canopy of colour in Serpentine Wood and enjoy the sound of crunching leaves beneath your feet. Don't forget to keep your eyes peeled for fungi on your travels, which may be lurking down below or hiding up above!
The Deer Park also comes alive during autumn, as rutting season begins. Follow the purple waymarked walk to hear the stags in action, as they bellow at each other in a display of dominance. Keep your eyes peeled for clashing antlers, which makes for a spectacular sight.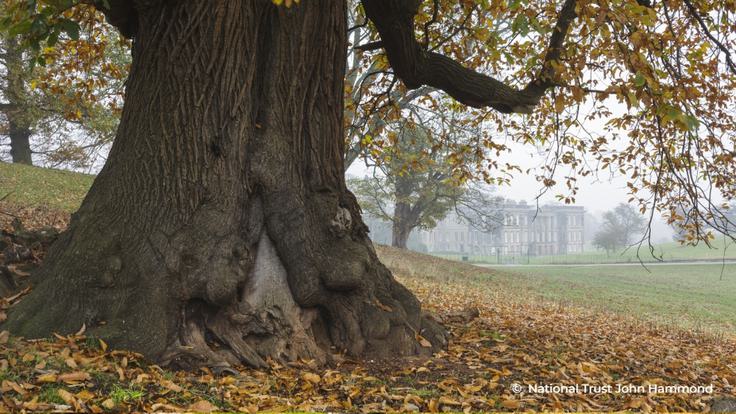 Sign up to our newsletter
Receive the latest news, special offers, ideas and inspiration straight to your inbox by signing up to the Visit Peak District & Derbyshire e-newsletter.