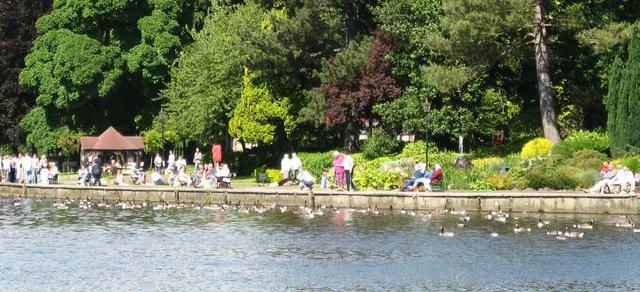 Parks & Gardens
Discover gorgeous gardens in Derbyshire and picturesque parkland in the Peak District.
The Peak District and Derbyshire is home to some of the country's finest parks and gardens. Explore the glorious gardens at some of the UK's best stately homes including the 300-year-old Cascade and the impressive gravity-fed Emperor Fountain at Chatsworth.

Previously awarded 'Garden of the Year', Renishaw Hall and Gardens is one of the finest gardens in the country, with a hanging laburnum tunnel, gorgeous woodland and a breathtaking classic Italian garden.

Derby Arboretum, also informally known as Arboretum Park and The Arboretum, is famous for being Britain's first public park. It is picturesque with a fine collection of trees, and is Grade II* listed!

There are loads of great parks and gardens in Derbyshire and the Peak District, see below and pick which one you'll visit next…
Featured Parks & Gardens Businesses
Featured
Business
Chatsworth, home to the Devonshire family, is set in the heart of the Peak District in Derbyshire, on the banks of the river Derwent.
---
Featured
Business
Chatsworth is welcoming visitors with more than 50,000 new flowering perennials, shrubs and trees as well as a huge, new stone sculpture called…
---
Featured
Business
The farmyard at Chatsworth has been a favourite day out for children of all ages since 1973.
---
Find accessible & sustainable businesses
Let us know what services you require so we can show you only the results that meet your needs.
All Parks & Gardens Businesses
Sign up to our newsletter
Receive the latest news, special offers, ideas and inspiration straight to your inbox by signing up to the Visit Peak District & Derbyshire e-newsletter.