48 hours in Bolsover: Circular walks and hidden gems
Head off the beaten path to discover this hidden gem of a town.
---
---
Head off the beaten path to discover this hidden gem of a town, known for its magnificent castle, independent shops and 'undiscovered' places to explore.
When the small Derbyshire town of Bolsover recently launched a bid to become a city, it's fair to say that some of the locals were a bit bemused. "What the hell for?" questioned Julie, one lifelong resident. "There's nothing here," agreed her 81-year-old mother. Another described Bolsover as a "blink and you'll miss it" place.
But having had the chance to spend a couple of days in and around Bolsover recently, I disagree. Far from blinking and missing it, I've come to appreciate just how much this small town has to offer.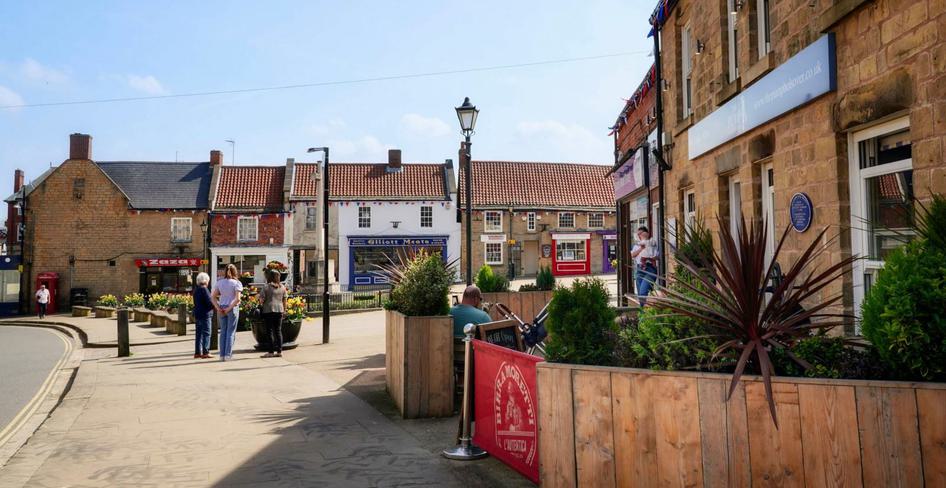 Of course, the evidence of Bolsover's noble history is clear as soon as you approach; the magnificent Bolsover Castle dominates the skyline for miles around. But as you walk the town's streets you'll find a wealth of other delights around every corner, from the beautiful buildings of its proud past to the bustling independent shops and cafés of its vibrant present.
There's much to see in the area around Bolsover too. There are easy walks from the town to the nature reserve of Carr Vale, one of the county's best sites for birdwatching, or to the majestic 18th Century ruins of Sutton Scarsdale Hall. If you hop in your car and take a short drive, you can explore the Elizabethan grandeur of Hardwick Hall, or the fascinating gorge at Creswell Crags, home to the UK's only known Ice Age cave art.
Bolsover has been rocked in the past few decades by the closure of many of its streams of employment. The town was built on coal mining, and the closure of three local mines between 1991 and 1993 had a huge effect on the community. Only a few years later, hundreds more jobs were lost with the closure of another major local employer, the Bolsover Hosiery Company Ltd.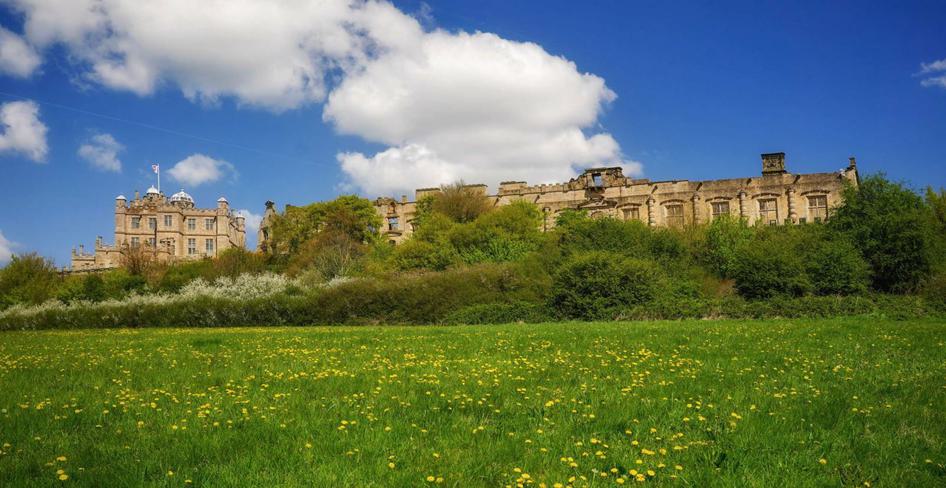 But the residents of Bolsover aren't ones to give up. As you walk around the town you'll discover a wonderful sense of community here, with people stopping to chat to each other on the street and shopping locally from traders they know by name. You'll also find plenty of smiling faces; in fact, despite its traumatic recent past, Bolsover was rated the seventh happiest place to live in the UK by a government survey in 2018.
So maybe Bolsover is justified in having grand ambitions. I, for one, am very happy to sing its praises.
Bolsover Town Walk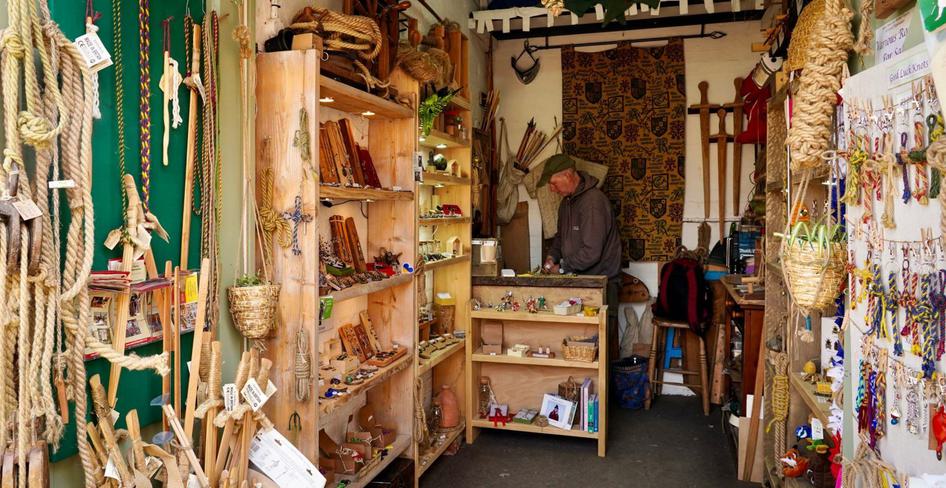 I began my two days in Bolsover by exploring the town itself. On a bright Spring morning it was a buzz of activity, with shoppers browsing and families enjoying the sunshine. At less than a mile my route should have been a 'quick walk', but I found myself getting so drawn into every unexpected gem that it took longer than planned! You can follow my route here and see for yourself.
My route started on Castle Street, where I discovered the hidden courtyard of Old Bolsover Yard, a former butcher's yard that has been transformed into a perfect little shopping haven by husband and wife team Sarah and Damion.
Here you'll find a collection of independent shops and craft workshops, where you can buy everything from flowers to fabric, real ale to handmade medieval rope gifts. There's also a lovely café, The Coffee Cup, which, purely in the interests of research, I can confirm sells amazing cream teas.
From there, my walk took in lots of other glimpses of Bolsover history, albeit with less clotted cream on offer. In the busy Market Place, a centre of activity since the town was granted a market charter in 1226, there's a sweet little row of shops that have been used as commercial buildings since the 17th Century. Turning a corner I found more 17th Century charm at 15-19 Cotton Street: a row of pretty limestone cottages with pantile roofs. On Church Street I explored the beautiful St Mary and St Laurence Church, with its 13th Century tower and adjoining chapel built in 1624.
And sneaking down a ginnel off the High Street, aptly named 'Surprise View', I found exactly that - a wonderful view of the Vale of Scarsdale laid out before me. From there I followed a path into the meadows of Bolsover Back Hills, only a few steps from the bustle of the town yet a world away, with birds flitting among the quiet trees. Bolsover is full of unexpected treasures.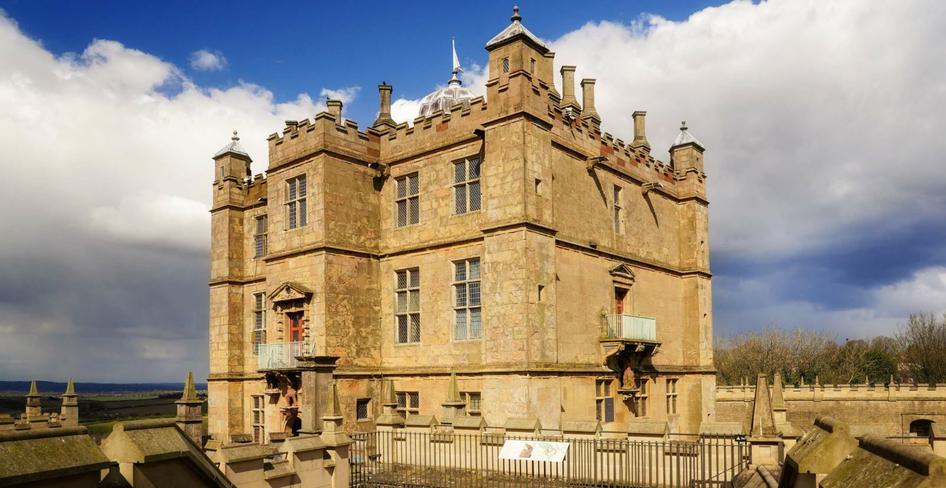 Bolsover Castle
No visit to Bolsover would be complete without a trip to Bolsover Castle. Managed by English Heritage, it's one of their most popular properties and it's easy to see why. There's plenty here to keep the whole family entranced, with enormous buildings to explore, beautiful gardens, a lovely café and a shop that sells armour. What more could anyone want?!
Just a bit of history for context: Bolsover Castle was built by William Peverel, a favourite knight of William the Conqueror, in the 12th Century. It fell into disrepair from the 14th Century, but was revived again when Charles Cavendish, one of the sons of Bess of Hardwick, began building his so-called 'Little Castle' here in 1612. After his death the work was completed by his sons William and John.
The 'Little Castle' is a complete misnomer. This square, turreted keep, complete with pinnacles, battlements and flags, is actually enormous. It stands high on a hill and looks like a scene from a fairytale, the sort of building that a child would conjure up from imagination if asked to draw a castle.
Inside, the Little Castle is a maze of staircases and corridors that lead to wonderful and unexpected rooms, lavishly decorated with wooden panelling, marble fireplaces, tapestries and cherubic murals. At every turn there's a new and exciting discovery: walking into the Pillar Parlour feels like stepping inside a giant pirate chest, and the Star Chamber allows excitable visitors (i.e. me) to recline on velvet chaise longues and imagine themselves to be nobility.
Stepping outside, the Wall Walk offers incredible views across the surrounding countryside and it's well worth taking a minute to look over the swathes of fields disappearing into the distance. Descending from the wall takes you into the beautiful Fountain Gardens, all designed around a statue of the goddess Venus.
Before you leave, don't miss a visit to the Riding School. William Cavendish was known as 'the father of modern dressage' and constructed this grand building in which to train his horses. Now, I think of dressage as being a form of flamboyant equestrian dancing, but it was originally developed by soldiers in the 17th Century to improve horse flexibility and obedience; after all an unresponsive horse on the battlefield could mean the difference between life and death. The Riding School at Bolsover looks very similar today to how it looked in William Cavendish's time, and English Heritage hosts a number of dressage displays here on summer weekends.
Find out more about Bolsover Castle
Business Directory Bolsover Castle
This hilltop castle was built as a fashionable retreat for 17th-Century courtiers to entertain influential guests. Now its reputation for revelry lives on as we entertain you and your family.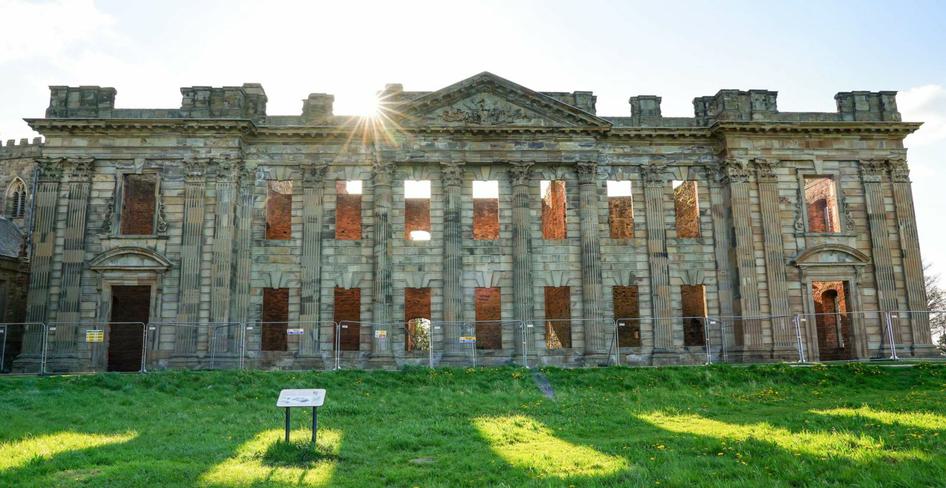 Bolsover Castle to Sutton Scarsdale Hall Walk
After lunch I set off to explore the patchwork of countryside I'd spied from the Wall Walk at Bolsover Castle. Only 3 miles away as the crow flies, or as the lass walks, are the ruins of another English Heritage property, Sutton Scarsdale Hall, and I thought it would be fitting to tie together both historical buildings.
My route - which you can follow here - took me out of Bolsover and past the striking houses of New Bolsover Village, laid out in a double horseshoe formation around a village green. These 200 red brick houses were built in the 1890s by the Bolsover Colliery Company for miners and colliery officials. At one stage there was a tram track around the back of the village that linked it directly to the pit.
Walking onwards across expansive fields - oh the views! - I finally saw the spectacular ruins of Sutton Scarsdale Hall on the horizon.
What a place this must have been in its heyday, with pediments, Corinthian columns and all manner of ornate stonework details. Most of what you can see here today was built in the 1720s for the fourth Earl of Scarsdale. When it was intact its interior was just as impressive as the exterior, with fine plasterwork and wood carvings by master craftsman Grinling Gibbons.
The opulence of Sutton Scarsdale Hall was also the cause of its downfall, however. The cost of creating it left the Earl penniless, and when he died the estate was sold off. Tragically, much of its interior was stripped out and sold as architectural salvage. It is now displayed in museums in America, and the interior of one room was even used as a set on a Hollywood film in 1934.
Unfortunately for me but happily for Sutton Scarsdale Hall, the building is currently fenced off as English Heritage are undertaking a programme of preservation and repair. As such it's not possible to see inside, but you can get tantalising glimpses through the wire of the magnificent building it must have once been.
A quick jaunt back over the fields, and I was returning to Bolsover for the night.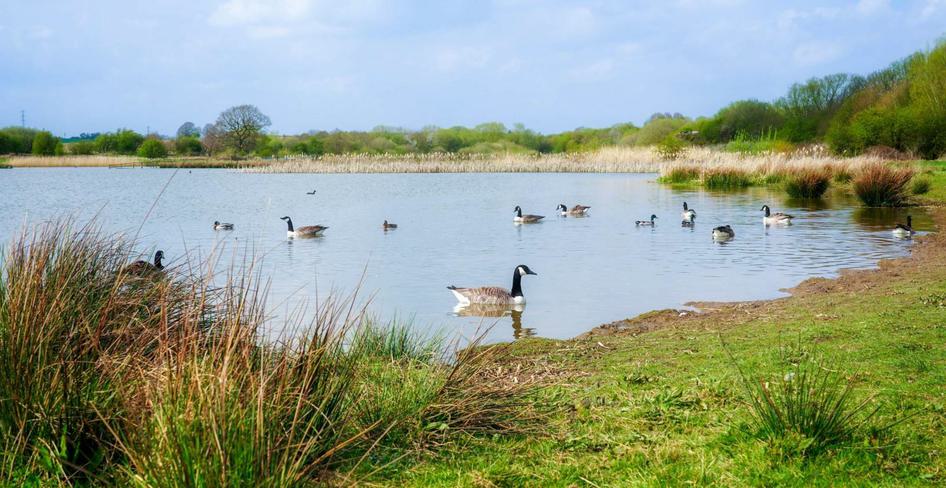 Bolsover to Carr Vale Nature Reserve Walk
The next day dawned bright and sunny again, and I decided to explore Carr Vale Nature Reserve, which I had seen only briefly on my walk to Sutton Scarsdale Hall. You can follow my route here.
I walked through the pretty Bolsover Back Hills and met up with the Stockley Trail. This 2 mile trail is part of the former Midland Railway line which operated from 1866 to 1930. Where once trains thundered through from Chesterfield to Mansfield, now walkers, cyclists and horse riders share a peaceful path.
The Stockley Trail led me right to the heart of Carr Vale Nature Reserve, managed by the Derbyshire Wildlife Trust. Accessed via well-maintained paths, with numerous hides for easy spying on the wildlife, this mosaic of lakes, marsh, grassland and trees is one of Derbyshire's best sites for birdwatching.
I must admit that I'm not a top twitcher, but certainly there was plenty of bird life evident even to my untrained eye. For the first time in my life I heard a bittern boom its distinctive call across the water. This relative of the heron was facing extinction 20 years ago, with only 11 males left in the UK. Its numbers are happily increasing but it's still a rare sound, and certainly one that brought a smile to my face.
After a very pleasant meander I returned up the hill back to Bolsover, with stunning views of Bolsover Castle all the way to distract me from the climb.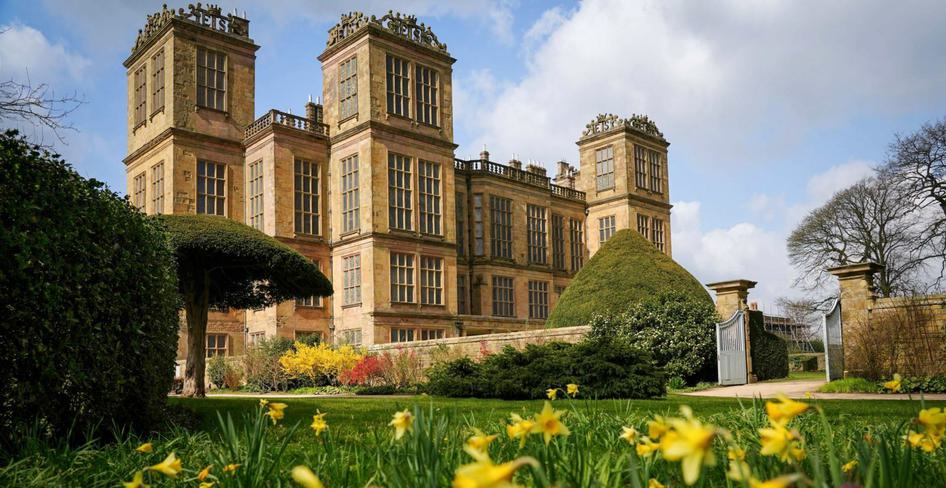 Hardwick Hall
Having walked a fair few miles by now, I decided to give my boots a break and I hopped into my car for the rest of my time in the area. Bolsover is close to lots of fantastic visitor destinations and it seemed rude not to see a couple of them while I was here.
To start, I drove the 6 short miles to the magnificent Elizabethan country house of Hardwick Hall, owned by the National Trust.
Hardwick Hall is a remarkable sight as you approach, its symmetrical golden stonework and glittering glass shining in the landscape. Completed in 1597, it's a testament to the vision of the feisty Bess of Hardwick, a local lass from a humble background who went on to become a close friend of Elizabeth I and one of the wealthiest and most influential people in the country.
The immense windows of Hardwick Hall, created when glass was a rare luxury, led to the local expression 'Hardwick Hall, More Glass Than Wall', and they're usually one of the first things you notice when you set eyes on the house. Unfortunately the first thing I noticed on this occasion was a huge expanse of scaffolding; Hardwick was built from soft sandstone and its exposed position means that it needs a pretty constant programme of restoration. Mind you, wandering around the beautiful gardens allowed me to see the Hall and those famed windows from plenty of other angles, and they were well worth admiring.
The interior of Hardwick Hall is awe-inspiring too, with intricate plasterwork, decadent furnishings and ornate tapestries everywhere you look; Hardwick has one of the finest collections of Elizabethan tapestries in Europe. But what I loved most were the many intimate little views of life on display: the piano in a shadowed corner of the dining room and the gleaming copper pans in the huge kitchens, arranged meticulously in size order.
I left Hardwick feeling suitably impressed, as Bess would have wanted. This is a fabulous place for the whole family to enjoy, not just for the opulence of the Hall but also for the immaculate gardens and miles of woodland walks in the surrounding parkland, as well as the lovely café and gift shop.
Find out more about Harwick Hall
Business Directory Hardwick Hall
Home to one of the most influential women in the Elizabethan realm, Hardwick Hall is the culmination of the personality and ambition of its builder and patron Elizabeth, Countess of Shrewsbury, known as Bess of Hardwick.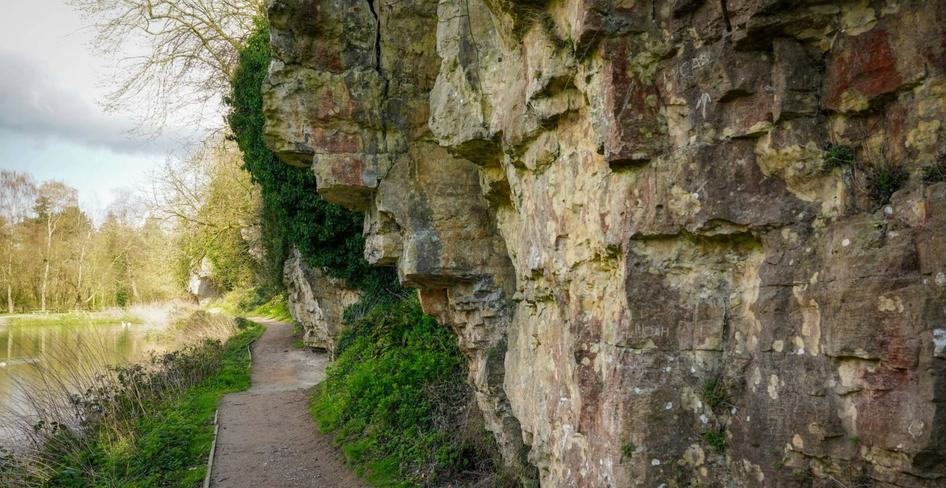 Creswell Crags
Finally, to end my time in this area I took a short drive to the dramatic gorge of Creswell Crags, where visitors can walk in the footsteps of some of the earliest humans to ever live in this part of Europe.
In this extraordinary place you'll find towering limestone cliffs scattered with caves which were first occupied by Neanderthals around 40,000 years ago, and which now have wonderful names like Mother Grundy's Parlour, The Pin Hole and Robin Hood's Cave. Archeological excavations have uncovered not only flint tools and axes here, but also the bones of woolly rhinos, wolves, and bears, as well as the oldest cave art in the UK. In 1876 a bone engraved with a horse's head was found in Robin Hood's Cave, and has recently been dated to being between 11,000 and 13,000 years old.
As you enter Cresswell Crags there's a shop, café and a museum which displays many of the objects found on the site. The well-maintained, mile-long path around the lake allows tantalising glimpses into the caves, or you can pay a small fee for a guided tour inside them.
Cresswell Crags is a designated Site of Special Scientific Interest because of its unique history, and it's also been nominated as a potential UNESCO World Heritage Site. With cave art which pre-dates the Pyramids by around 10,000 years, and human archeology ten times older than Stonehenge, I think it deserves every bit of protection we can offer, as well as far more visitors appreciating its riches than were evident when I visited. This place should be thronging with people queueing to get in!
And so, quite reluctantly, I'm ending my time in Bolsover. I've thoroughly enjoyed exploring here - from the discovery of the many gems in the town itself, to the beautiful countryside walks and the visits to the nearby attractions. Bolsover might not immediately spring to mind when you're thinking of where to spend a weekend, but I would argue that it really should. I promise you won't just blink and miss it, and I hope I've opened your eyes to the big heart of this small town.
Find out more about Creswell Crags
Business Directory Creswell Crags
Wooly mammoths roamed the lands around Creswell Crags, and nomadic Neanderthal man sought shelter in Creswell Crags' caves whilst they were following these migrating animals.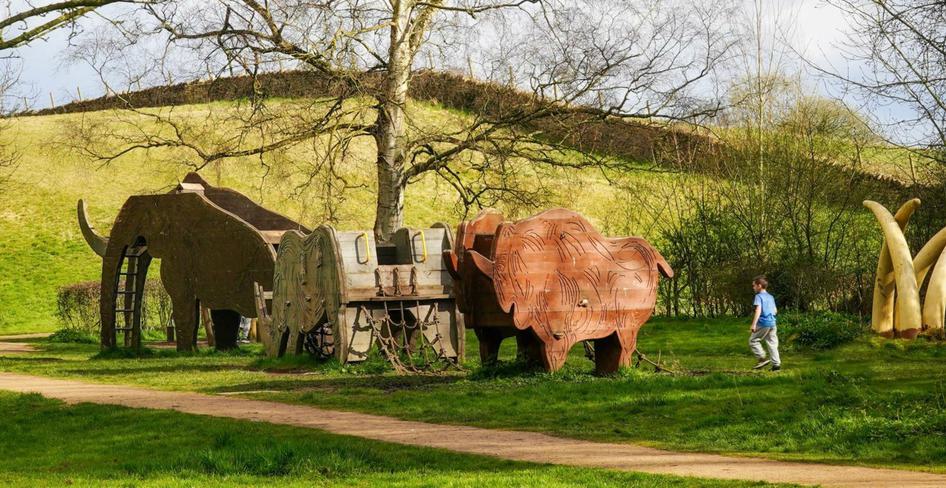 Discover Bolsover
Discover more about things to do, places to eat and where to stay in Bolsover by visiting our Bolsover page.
Where to stay
With so much to see and do, you'll want to stay in Bolsover for longer than a day. Great places to stay nearby include The Sanctuary Garden boutique accommodation and Greenwell Cottage self-catering cottage, which are both in the centre of town, or the nearby luxury 4-stat Van Dyk Hotel. Find more places to stay here.
Getting here
It's easy to visit Bolsover by bus, so you can leave the car at home and simply enjoy the journey! From Chesterfield, take the Stagecoach 1A bus service (Newbold-Langwith) to Bolsover.
Sign up to our newsletter
Receive the latest news, special offers, ideas and inspiration straight to your inbox by signing up to the Visit Peak District & Derbyshire e-newsletter.