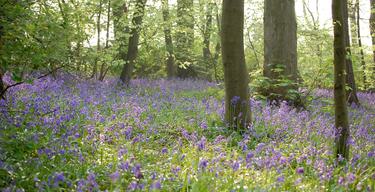 The best places to see bluebells in Derbyshire and the Peak District
Seeing bluebells carpeting a woodland floor is a highlight of any springtime walk. Here's where to spot them on your next day out...
---
---
The best time to see bluebells in Derbyshire
Bluebells can usually be found in Derbyshire and the Peak District from mid to late April through to May. Bluebells are native to Britain and the UK's woodlands are home to almost half the world's population of bluebells.
It can take up to 200 years for a continuous carpet of bluebells to grow and the flowers are incredibly fragile, so please take care not to trample on them or pick them. Bluebells are particularly sensitive to being trodden on, so it's important to stick to designated paths in bluebell woods and to keep dogs on leads.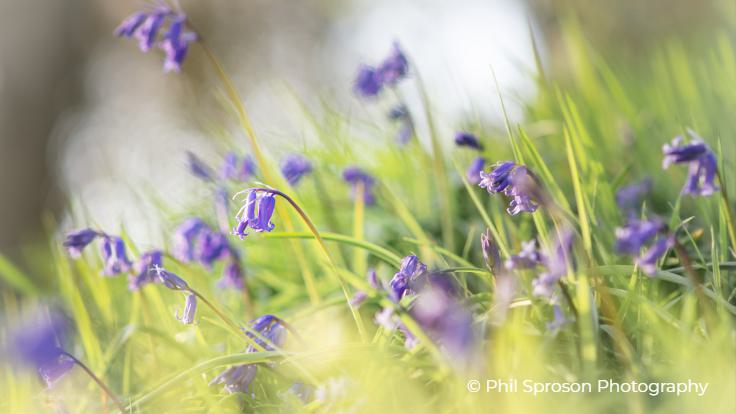 Where to see bluebells in Derbyshire
Here's our round-up of some of the best places to see bluebells in Derbyshire and the Peak District this spring.

1. Calke Abbey, Ticknall
Take a short spring walk through Serpentine Wood at the National Trust's Calke Abbey to discover a magical carpet of bluebells. From around mid-April and all through May, the woodland floor at Calke is covered in these little blooms.

2. Longshaw Estate, Peak District
Look out for bluebells in the Peak District National Park's beautiful Longshaw Estate in April. Bluebells flower much earlier than plants in the meadows and fields as they need to grow quickly before the trees come into full leaf and cut out the light from the sun.
From mid-April onwards, you can watch the gradual build-up of bluebells at Longshaw before their beautiful display from late April into May. Some of the best bluebell displays can be enjoyed at Haywood on the Longshaw Estate.
3. Kedleston Hall, Derby
Designed by Kedleston Hall's architect Robert Adam, the parkland and pleasure grounds at Kedleston are a delight to explore. As you stroll through the estate, look out for seasonal wildlife in the parkland, including a fantastic display of bluebells that blankets the forest floor each April and May. Some of the prettiest displays of bluebells can be found close to the hall itself; simply follow the Short Walk path from the House of Lords gates. National Trust admission charges apply.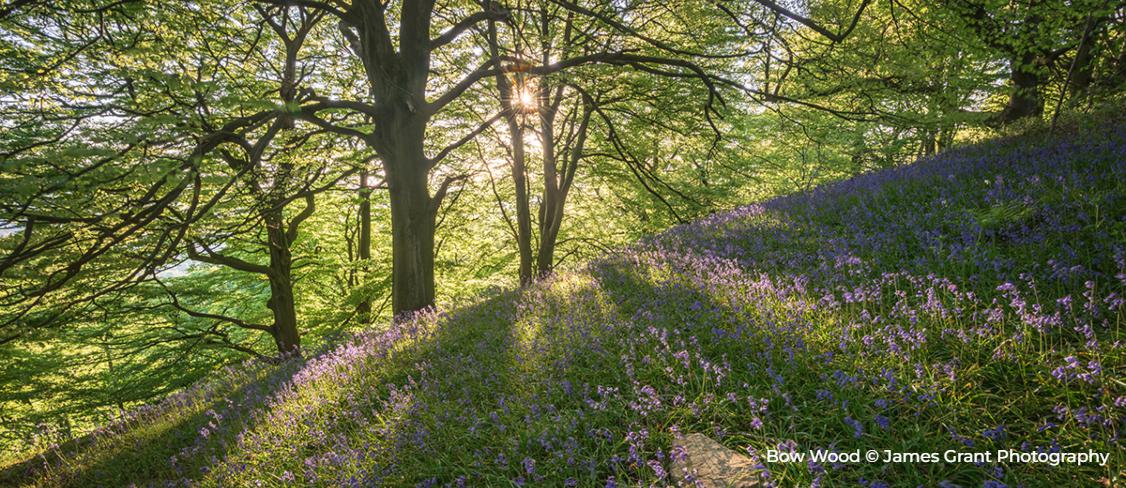 4. Lea Wood, near Cromford

This beautiful semi-natural ancient woodland in the Lower Derwent Valley near Cromford is carpeted with bluebells each spring. On the outskirts of the Derwent Valley Mills World Heritage Site, the woodland has a rich history and is home to 96 species of fungi! To access the woodland, park at High Peak Junction car park and walk in via Cromford Canal at Aqueduct Cottage. Combine your visit with a walk along Cromford Canal and keep the adventure going looking for dragonflies and grass snakes.
5. Bluebells at Renishaw Hall, Eckington
Renishaw Hall & Gardens is an adored family home and immersive heritage experience located in North East Derbyshire. Each spring, the beautiful 19th century Italianate gardens come to life with a stunning show of bluebells. Admission charges apply.

6. Linacre Reservoirs, near Chesterfield
Explore the bluebell woods at the peaceful Linacre Reservoirs, on the outskirts of Chesterfield, and enjoy a circular waterside walk whilst spotting the lovely displays of bluebells. Admission is free but parking charges apply.
7. Bluebells at Shining Cliff Woods, near Ambergate
The ancient woodlands of Shining Cliff Woods, situated in Ambergate near Belper, are a wonderful place to see bluebells in Derbyshire. The wood is a designated Site of Special Scientific Interest due to the wide variety of plants and animals that live here. There is a circular waymarked trail for visitors which passes by the remains of the Betty Kenny Tree, said to be 2,000 years old. According to legend, the tree was once home to a local charcoal burner's family and is the origin of the nursery rhyme 'Rock-a-bye-baby'. Don't miss a visit to White Peak Distillery for a refreshing post-walk tipple!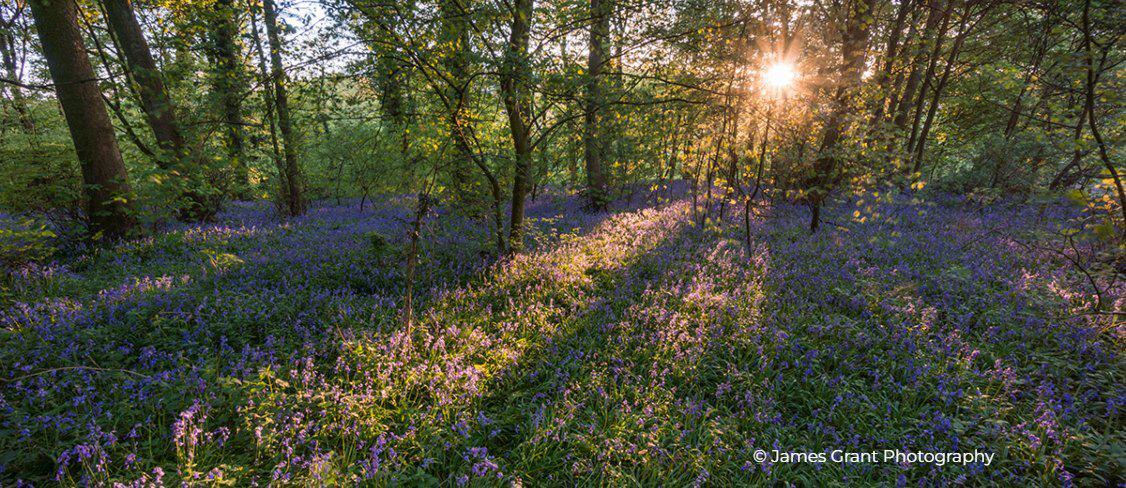 8. Chaddesden Wood Local Nature Reserve, near Derby
Chaddesden Wood, within Chaddesden Park near Derby, is the only ancient oak woodland in the city. It's thought to have existed since the Middle Ages, and each year the park has a wonderful display of bluebells. Post code: DE21 6LA
9. Mapperley Wood, Erewash
On the edge of Shipley Country Park in Derbyshire's peaceful Erewash Valley, Mapperley Wood Nature Reserve is a narrow belt of woodland. Each spring, the area comes to life with a vibrant purple carpet of bluebells. Park at Mapperley Reservoir. Post code DE7 6BR.

10. Bluebells at Holly Wood, near Ashbourne
Derbyshire's very own 'Hollywood' can be found in the pretty village of Edlaston. This scenic woodland, cared for by Derbyshire Wildlife Trust, has a beautiful display of springtime bluebells, including some unique white-flowered ones too! Details: What3Words ///trickling.sadly.sleeping. Post code: DE6 2DQ

11. Spring Wood, Melbourne
This beautiful woodland in South Derbyshire, on the eastern side of Staunton Harold Reservoir, has an abundance of springtime bluebells. It's also a haven for bats! Bluebells carpet much of the woodland floor each May, and from the hide you can enjoy good views over the southern part of Staunton Harold Reservoir too. Details: What3Words ///frocks.roses.digested. Post code: DE73 8BJ
Sign up to our newsletter
Receive the latest news, special offers, ideas and inspiration straight to your inbox by signing up to the Visit Peak District & Derbyshire e-newsletter.