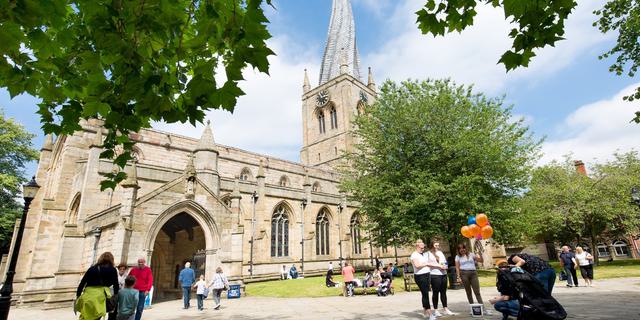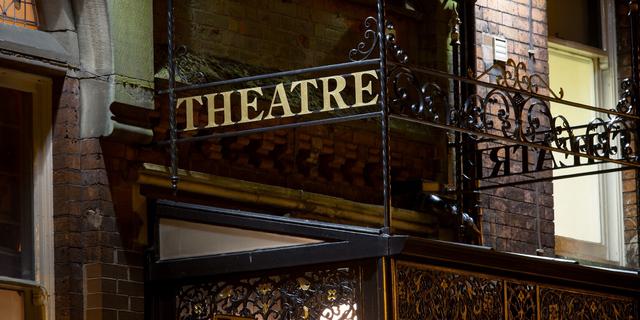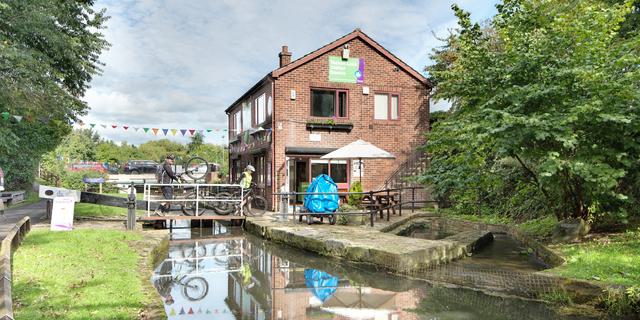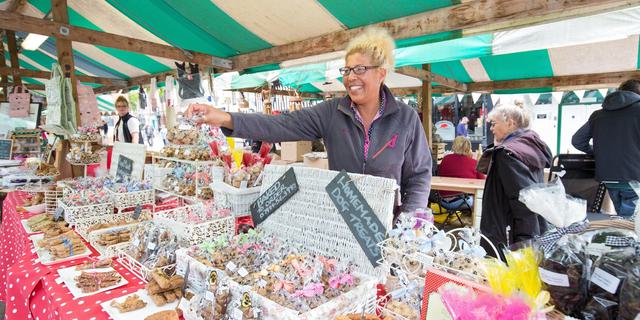 Location
Welcome to Chesterfield
One of Derbyshire's most popular and historic market towns, Chesterfield is perhaps most famous for the distinctive Crooked Spire.
The distinctive Crooked Spire dominates the skyline. There are numerous local legends as to why the spire twisted, but its unusual shape is thought to have been triggered by green timber covered with heavy lead tiles.
Whatever the truth, the base of the spire of the Parish Church of St Mary's and All Saints - which stands at 228 feet high and 'leans' 9 feet and 6 inches from its true centre - is a great place to get a panoramic view across the town and beyond.

You might have seen photographs of it before, or even caught sight of it from the train, or from your car. Maybe you already know that it's 228 feet high, and that it 'leans' 9 feet 6 inches from its true centre.
Back on solid ground, Chesterfield is a paradise for shoppers, with its handsome Market Hall and cobbled Market Place, home to one of the largest open-air markets in England, with a host of regular markets including farmers' and artisan markets.
Nearby in the charming Shambles are a cluster of independent shops and cafés, while you'll find famous High Street names at the Pavements and Vicar Lane Shopping Centres.
If you're fascinated by history, visit the Chesterfield Museum and Art Gallery charting Chesterfield's commercial and industrial past, or take a short drive to Revolution House at Old Whittington, where a plot was hatched to overthrow James II in 1688.
Eating out is a gourmet experience, thanks to everything from Michelin-recommended restaurants and welcoming cafes and tea rooms to gastro and real ale pubs. You can also enjoy live drama, music, comedy and much more at yhe Pomegranate and Winding Wheel theatres.
Right on the doorstep you'll find the National Trust's magnificent Elizabethan Hardwick Hall, the last and greatest house built by Bess of Hardwick in the 1500s, and impressive Bolsover Castle, a 17th century fairytale mansion, with its magical Little Castle, enchanting Venus Garden, indoor riding school and breathtaking views.
Also close by are Renishaw Hall & Gardens, ancestral home of the literary Sitwell family, and Creswell Crags, one of the most northerly places on earth to have been inhabited by our Ice Age ancestors.
Heritage-lovers shouldn't miss a visit to Barrow Hill Roundhouse, the UK's oldest surviving operational railway roundhouse, which hosts a number of spectacular events each year.

Featured Businesses
Featured
Business
A historic boutique hotel and restaurant with modern adaptions nestled in the idyllic peak district, proudly stands as the recipient of multiple…
---
Featured
Business
Come on down to Matlock Farm Park, the ideal place for families to visit to enjoy the fresh air and have fun with our friendly animals.
---
Featured
Business
Situated in the heart of the historic market town Chesterfield. Casa Hotel is your ultimate destination for luxury and comfort.
---
Our Great Itineraries
There's so much to see and do near this iconic Derbyshire market town, famed for its crooked spire.
---
The busy market towns of Matlock and Bakewell are a great day out for all the family and the bus is the hassle-free way to travel.
---
Discover some of Derbyshire's most popular towns and villages by bus.
---
Events in Chesterfield
Featured
Events
Share a special winter with the family at Hardwick Wintertide this year, chase lights and shadows around the hall as you tour by lantern light.
---
Events
Derbyshire Archaeology Day returns to Chesterfield for 2024.
---
Events
Come and join Ed as he mines the most tragic event in his life for laughs.
---
Trails nearby
Walkers, cyclists and horse riders can all enjoy the countryside of the Five Pits Trail.
---
Explore the countryside in and around Ashover Village.
---
Whether you come for the day, a weekend or a longer stay, there is plenty for the family to do, visit and explore. A network of traffic free walking…
---
Offers
Special Offer
Choose three tapas dishes and enjoy the cheapest dish free of charge.
---
Special Offer
Enjoy a midweek dining experience with exceptional value for just £25.
---
Sign up to our newsletter
Receive the latest news, special offers, ideas and inspiration straight to your inbox by signing up to the Visit Peak District & Derbyshire e-newsletter.