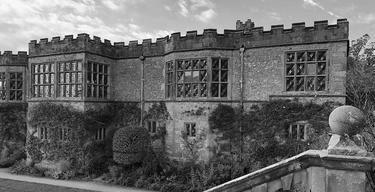 The most haunted places to visit in the Peak District & Derbyshire
Derby is often referred to as the UK's most haunted city and the Peak District has no shortage of spooky stories – from haunted hotels to headless horsemen.
Have you ever wondered which are the most haunted places in Derbyshire and the Peak District? You've come to the right place. Derby is often referred to as the UK's most haunted city and the Peak District has no shortage of spooky stories – from haunted hotels to headless horsemen. If you dare to discover the haunting local myths and legends, read on for terrifying tales…
The most famous ghost story relating to Haddon Hall dates back to the time of King Henry VIII. Henry was never heir to the throne: he had an older brother, Prince Arthur. However, during a stay at Haddon, Arthur saw a ghost who warned him that his new wife, Catherine of Aragon, had arrived in Britain from Spain and was to be widowed early.
Just four months after their wedding, Prince Arthur died, his last words: 'O the vision of the cross at Haddon!' After Arthur's untimely death, his brother Henry became King and married Catherine, changing the course of history forever...
Harking back to the days of coach travel, local legend has it that a coachman was beheaded when his horse bolted through the archway at the Red Lion pub in Wirksworth in the 1700s. His cloaked, headless body has been spotted riding through the historic market town on horseback by several witnesses, before mysteriously galloping through walls…
Built on an ancient burial ground, Bolsover Castle has long had a haunting reputation for the unexplained. Staff have reported mysterious footsteps and muffled voices, slamming doors, cold sensations, and even being pushed. Night security guards have been alarmed by unexplained lights while a little boy has regularly been seen holding the hands of visitors as they walk about the site, his living companions unaware that he is at their side…
Ghost planes have been spotted numerous times in the skies above Derbyshire. A plane identified as a Lancaster Bomber has been seen by several witnesses near Ladybower Reservoir - where the Dambuster runs were practiced – and a Douglas Dakota plane has also been spotted on numerous occasions throughout Derbyshire, as recently as 2017.
Derby Gaol
There were 58 recorded executions at Derby's former jail on Friar Gate and many more prisoners died from gruesome 'gaol fever'. Cell doors have allegedly opened and closed by themselves and visitors entering the 'condemned cell' report feeling extremely nauseous. The owner has also described a grey haze walking in the kitchen area, and one visitor claimed to have seen the apparitions of two men hanging from a beam in the condemned cell.
Climb Kinder Scout - the highest point in the Peak District - to visit the mythical mermaid in the bottomless Mermaid's Pool. According to local legends, she allegedly rises on Easter eve to reward visitors with the gift of long life, or to lure her admirers to their doom!
When an RAF bomber crashed near Edale during the Second World War, the bodies of the crew were carried down to the Old Nag's Head pub (which is also the starting point of the Pennine Way National Trail). Customers have reported seeing ghostly figures of airmen in uniforms, and their spirits are said to remain there to this day.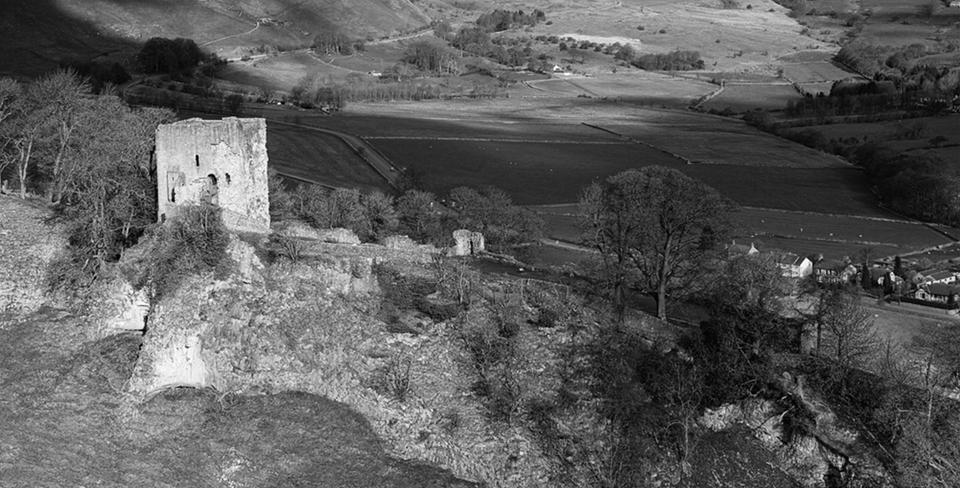 The imposing ruins of Peveril Castle, built in 1176, stand high on the hill above Castleton. The castle is reportedly haunted by a white knight who stands by the rampart. Others have spotted a phantom horse and hound near the keep. The sounds of an 'ethereal' female singing have also been reported.
Birchover
According to local legend, a Reverend called Thomas Eyre practiced witchcraft and carved stone sculptures at Rowtor Rocks near Birchover in the 17th century. Many of his stone sculptures can be seen today and it's believed that if you sit in the carved stone armchair just after midnight on Halloween, you'll hear the name of your true love.
Stoney Middleton
The bleak moorland crossing from Stoney Middleton to Wardlow offered rich pickings to Black Harry, a notorious 18th century highwayman, who preyed on the travellers of that time. He was eventually captured, hung, drawn and quartered on the Gallows Tree at Wardlow Mires – but his spirit still roams the route at nightfall, and motorists have reported seeing a black-clad ghostly figure and horse.
Best-known for its famous Crooked Spire, the Chesterfield parish church dates back to the 1200s and has a rich and varied history. On a number of occasions, phantom footsteps have reportedly been heard by bell ringers and visitors - but when investigated, all the doors have been locked with no one else in the building...
Ye Olde Dolphin Inne, Derby
The 500-year-old Ye Olde Dolphin Inne is linked to a terrifying tale: 'The Vault of Terror'. Legend has it that in the 18th century, a young doctor secretly had a woman's corpse brought to him at the inn to practice dissection. He started by cutting open her stomach to remove her entrails. However, she turned out not to be dead – simply comatose – and she sat up in horror! She ran from the room but died from shock – and visitors have reportedly heard her screams.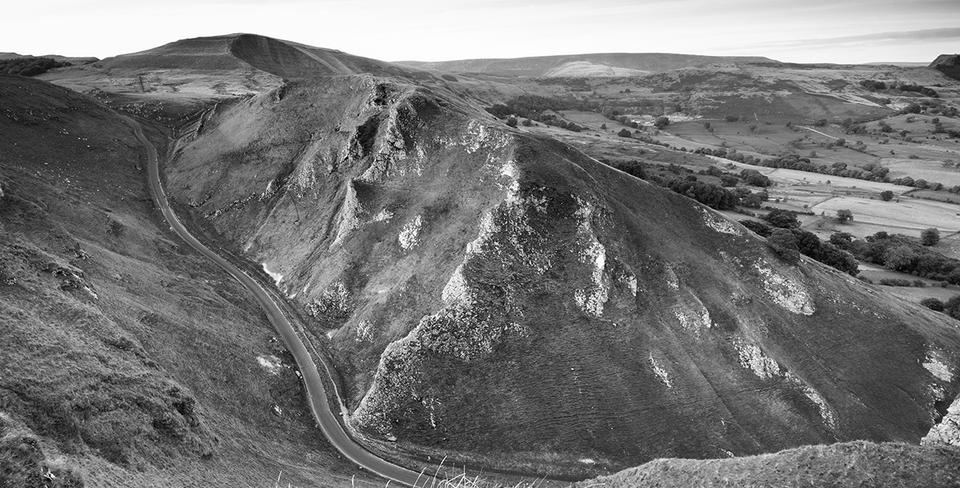 The ghosts of two lovers killed in 1758 are said to roam Winnats Pass near Castleton. Alan and Clara were riding to be married in the Peak Forest when local miners robbed and killed them, disposing of their bodies in a local mineshaft.
But the miners didn't get away with their crime: one fell from a cliff near the scene of the murder and another was hit by a falling stone there, one committed suicide, one developed psychosis and the last was so guilt-ridden that he confessed on his deathbed 20 years later. The couple is now buried at the church in Castleton, but it's said their ghosts can still be seen - and their screams still heard...
This idyllic Peak District village hides a dark secret: a mysterious 'underground choir'. Locals say the former Catholic Chapel on Church Street had a secret passage and ghostly choristers have allegedly been heard singing hymns below ground. Spookier still, reported sightings of the ghostly Tideswell choir are only said to happen just before a death in the village…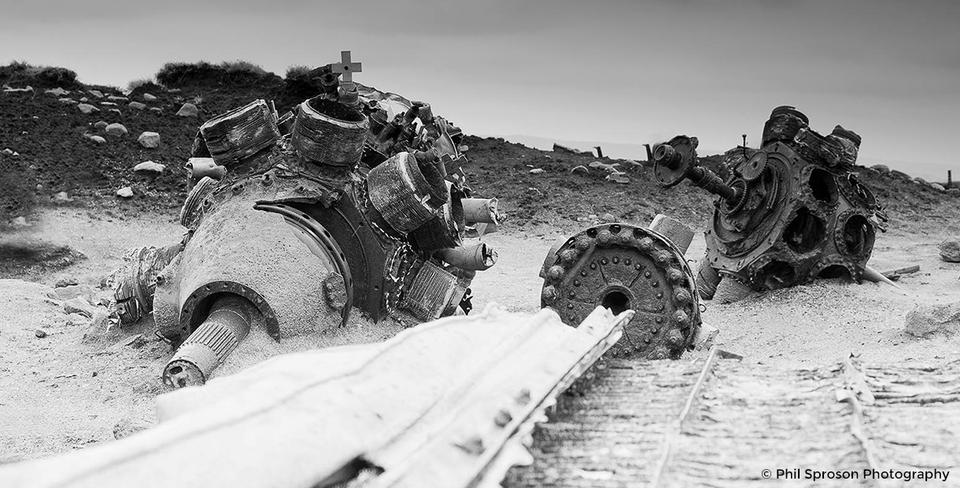 Bleaklow
Bleaklow has gained such a reputation for Roman ghost sightings that it's believed an undiscovered Roman road once cut through there. The Roman soldiers all appear to be following the same path, across the National Park, on a route that may have once linked the Snake Path to Longdendale.
Please note: Always seek permission before entering any private locations and do not trespass on private properties.
Mentioned in this article
Sign up to our newsletter
Receive the latest news, special offers, ideas and inspiration straight to your inbox by signing up to the Visit Peak District & Derbyshire e-newsletter.