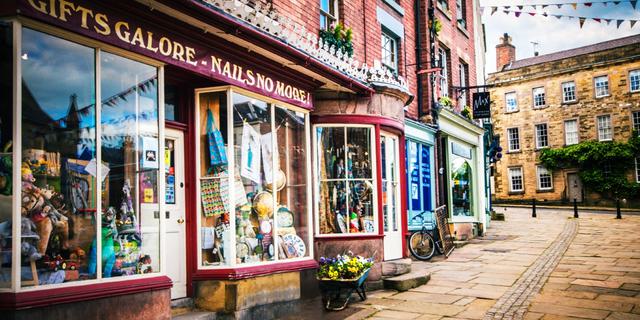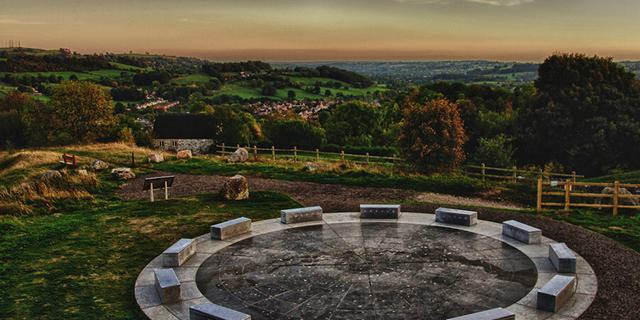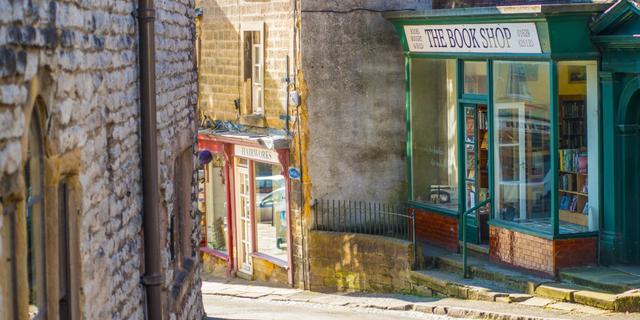 Location
Welcome to Wirksworth
With a thriving arts community, Wirksworth is a magnet for lovers of history and heritage.
Things to do in Wirksworth

With its imposing stone buildings and intricate network of narrow lanes, yards and alleys, Wirksworth is one of Derbyshire's prettiest market towns.
Its fortunes were built on lead mining, quarrying and textiles - introduced by industrial pioneer Sir Richard Arkwright at Haarlem Mill, considered by some to be the mill in George Eliot's novel The Mill on the Floss. Eliot is also thought to have based the fictional town of Snowfield in another novel, Adam Bede, on Wirksworth, and even DH Lawrence lived and wrote here.
Visitors to Wirksworth are spoilt for choice for things to see and do. The Ecclesbourne Valley Railway operates services from Wirksworth to Duffield running through one of Derbyshire's most lovely and unspoilt valleys. The spectacular Wirksworth StarDisc – a 21st century stone circle star chart – sits high above the town and illuminates the constellations at night. The National Stone Centre and Mount Cook Adventure Centre lie on the edge of Wirksworth, and in the town itself St. Mary's Church – one of the finest in the county – is well worth a visit.
A new award-winning Heritage Centre tells the fascinating stories of Wirksworth and its people, and regular guided walks around the town also leave from here. Like many of the Peak District and Derbyshire's market towns, Wirksworth is perhaps best explored on foot.
Local traditions include Well Dressing, the ancient ceremony of 'Church Clypping', the annual carnival and well-known Wirksworth Arts Festival each September. This is the time to experience the buzz of street theatre, music, family events and the famous Art & Architectural Trail when more than 150 artists throw open their doors for visitors to browse and buy original and affordable art – also a chance to take a look inside some of the most historical and quirky homes and buildings in Derbyshire!
In recent years, Wirksworth has gained popularity for its unique and quirky annual Wirksworth Wizarding Day, usually held at the end of October, when visitors can enjoy Harry Potter-themed entertainment and activity.
Featured Businesses
Featured
Business
Stainsborough Hall and its five independent holiday cottages provides a beautiful base for an idyllic, pet-friendly, country getaway for the whole…
---
Featured
Business
Boasting a collection of 130+ modern British classics, Great British Car Journey tells the story of the rise and fall of the British motoring…
Open today: 10:00am - 5:00pm
---
Our Great Itineraries
Discover some of Derbyshire's most popular towns and villages by bus.
---
Events in Wirksworth
Events
Join us for our annual 3K Fun Run, Walk, Wheel along the High Peak Trail at Wirksworth
---
Events
Join Mark Lilley for an interactive Christmas Singalong for children
---
Events
Join us for an exclusive evening of indulgence at the newly restored South Wingfield Railway Station, Derbyshire.
---
Beauty Spots nearby
Discover some of Derbyshire's most popular towns and villages by bus.
---
Villages nearby
Carsington
A peaceful little limestone village, which gave its name to the nearby Carsington Water.
Sign up to our newsletter
Receive the latest news, special offers, ideas and inspiration straight to your inbox by signing up to the Visit Peak District & Derbyshire e-newsletter.