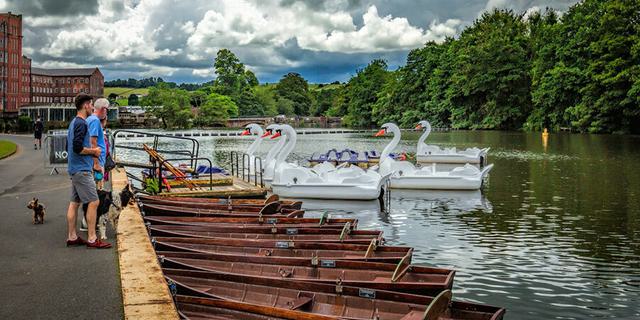 Business
Belper River Gardens
Located within the Derwent Valley Mills World Heritage site adjacent to Strutt's historic North Mill the riverside promenade allows flat easy access to the gardens and riverside
---
---
About
These unique riverside gardens have been offering visitors a tranquil setting to view the River Derwent for over 100 years. Located within the Derwent Valley Mills World Heritage site adjacent to Strutt's historic North Mill the riverside promenade allows flat easy access to the gardens and riverside.The beautiful gardens include shrubberies and colourful flowerbeds together with a central bandstand. A new featured play area offers children play facilities inspired by the history of Belper and the cotton mill industry of the world heritage site.Rowing boats may be hired in the summer to take a trip along nearly three miles of the river and catch sight of a variety of bird life. Throughout the summer months there are band concerts, outdoor theatre and other special events in the grounds.Boat TripsTake a trip on the longest navigable stretch of river in Derbyshire. The Derwent here is at its most tranquil and you may see all manner of birdlife including swans, Herons, Canada Geese and a variety of Ducks and Moorhens. .
Our Facilities
On-site light refreshments
Picnic site
Children welcome
Parking with charge
Public toilets
Sign up to our newsletter
Receive the latest news, special offers, ideas and inspiration straight to your inbox by signing up to the Visit Peak District & Derbyshire e-newsletter.