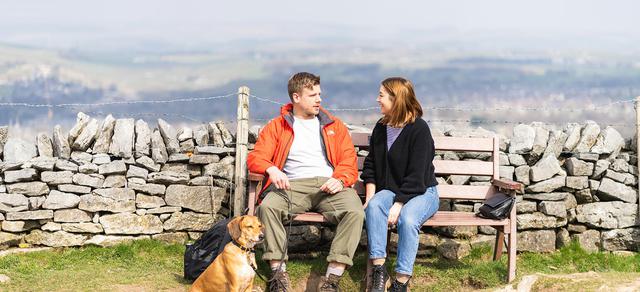 Walking in the Peak District and Derbyshire
Here's a handy list of some of the best walks in the Peak District and Derbyshire, ranging from challenging hikes to relaxing riverside strolls.
From rugged limestone valleys to calm lakes and reservoirs, wherever you walk in Derbyshire or the Peak District National Park, you can always be guaranteed to get the time and space to take a deep breath of fresh air and feel closer to nature. Exploring new walks in the Peak District is always an adventure, so why not scroll down to discover some of our great downloadable routes below.

There are many walks in the Peak District and Derbyshire which follow traffic-free trails, so whether you're looking for a gentle countryside stroll or a full-on hike, we have something to suit all tastes.
Find accessible & sustainable businesses
Let us know what services you require so we can show you only the results that meet your needs.
All Walking & Hiking Businesses
Sign up to our newsletter
Receive the latest news, special offers, ideas and inspiration straight to your inbox by signing up to the Visit Peak District & Derbyshire e-newsletter.