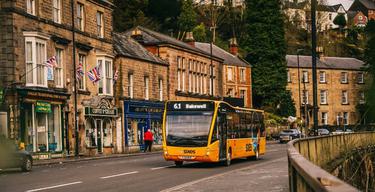 Derbyshire Wayfarer: New unlimited bus ticket
Use the Derbyshire Wayfarer bus ticket to explore from as little as £8 per day or £33 per week!
The Derbyshire Wayfarer Bus ticket
The Derbyshire Bus and Train Wayfarer is a day rover ticket allowing almost unlimited bus and train travel throughout Derbyshire for a whole day.
From 24 April 2023, there is now a new Derbyshire Wayfarer Bus ticket to complement the existing Wayfarer Bus and Train ticket.

You can use the Wayfarer ticket to travel around Derbyshire and also for travel between Derbyshire and Sheffield city centre, Burton-on-Trent town centre, Macclesfield town centre, Leek town centre and Uttoxeter town centre on direct journeys to and from Derbyshire. Check where you can use your Wayfarer ticket here.
Derbyshire Wayfarer bus ticket prices
Wayfarer bus 1 day adult £8 (introductory price)
Wayfarer bus 1 day concession - young person £6 (introductory price)
Wayfarer bus 1 day group £15.50 (introductory price)
Wayfarer bus 7 day adult £33 (introductory price)
Wayfarer bus 7 day concession - young person £24.60 (introductory price)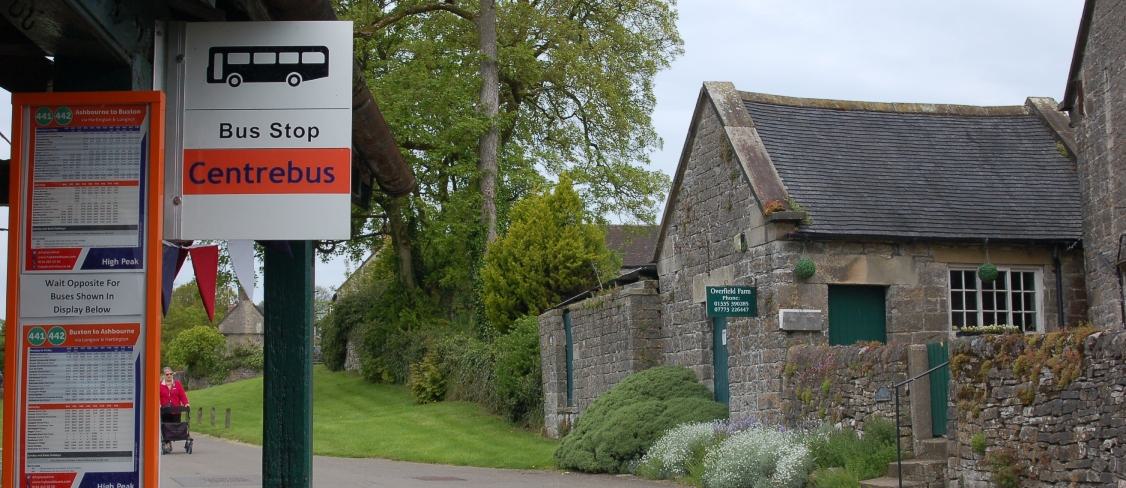 Where to buy Derbyshire Wayfarer tickets
Derbyshire Wayfarer Bus tickets are available from TravelMaster.
You can buy day versions of all Derbyshire Wayfarer tickets on the day of travel from the drivers of these local buses:
Arriva Midlands
D&G
Derbyshire Community Transport
High Peak
Hulleys
Kinch
Littles
Midland Classic
Notts & Derby
Stagecoach in Chesterfield
Stagecoach Mansfield
TM Travel
Trent Barton
Tickets are also valid on First South Yorkshire service 272 but cannot be purchased on First Buses. The tickets are valid for travel on Skylink and My15 services operated by Trent Barton and Kinch in Derbyshire as far as Shardlow on skylink Derby, and Sawley square on skylink Nottingham and My15, but not to East Midlands Airport.

Great local bus routes:
Stagecoach Gold X17 extended to Matlock Bath and Wirksworth
From 28th May 2023 Stagecoach Gold X17 from Sheffield and Chesterfield will be extended to Matlock Bath, Cromford and Wirksworth.
- Sheffield and Chesterfield to Matlock Bath – now up to every 30 mins.
- Now also stopping at Matlock Bath, Cromford and Wirksworth – hourly, 7 days a week.
- View the new X17 timetable.
New Breezer open top bus route in the Hope Valley
The Breezer, operated by Hulleys of Baslow, operates over weekends and bank holidays, and seven days a week during the school summer holidays (May 27 to 4 June and July 22 to September 3 2023).
The Breezer starts at Baslow Nether End and travels to Calver, Grindleford, Longshaw, Hathersage and Hope – before ending in Castleton.
At Baslow the bus connects with the 170 service from Chesterfield and at Hope it connects with the train from Manchester. View the new Breezer timetable.
Trentbarton 6.1 route
The Trentbarton Sixes bus covers some of Derbyshire's most popular and picturesque towns and villages. The services runs every 15 minutes from Derby to Belper, with the 6.1 service continuing onwards to Wirksworth, Matlock Bath, Matlock and Bakewell. View the Sixes timetable.
Sign up to our newsletter
Receive the latest news, special offers, ideas and inspiration straight to your inbox by signing up to the Visit Peak District & Derbyshire e-newsletter.